bourse
Economical
Stock market forecast for the first week of summer (infographic)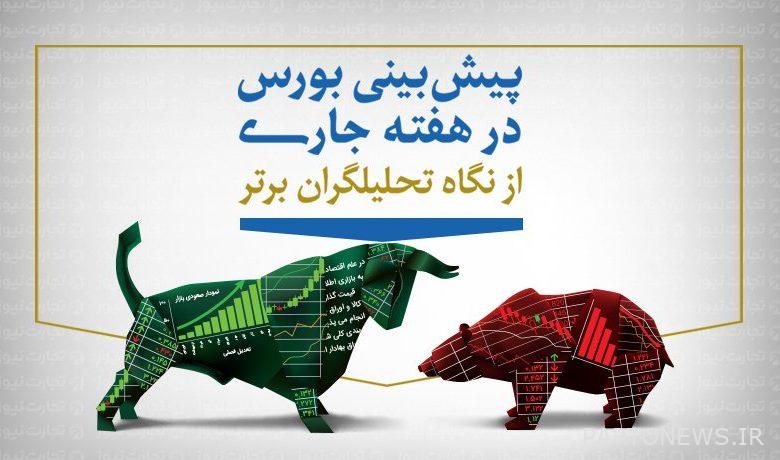 According to Tejarat News, the stock market recorded a two percent drop in the last week of spring. The total index increased from 1,564 on the 25th of Khordad to 1,533,000 on the first day of summer.
In total, last week's transactions of 2,242 billion tomans of real money went off the stock exchange. The amount of capital outflow was 3 times higher than the previous week.
The average value of retail transactions on the stock exchange was 4,154 billion tomans, which was a decrease of 6% compared to the figure of 4,438 billion last week. The lowest value of retail transactions dates back to Tuesday, when the value of retail transactions was 3,674 billion tomans, and the highest figure of the week was recorded on Monday. These transactions reached 4,588 billion tomans.
Some experts believe that the outflow of money from fixed income funds and its entry into the stock market was a good sign for the capital market. The daily decrease in cash outflows compared to the previous day showed that shareholders are less willing to withdraw. But the trend in stock market indices was such that shareholders traded in fear and kept some of their money in cash.
Balanced stock market trends next week
Experts believe that according to the news of negotiations and other economic news in the country, the stock market will experience a balanced downward trend in the first week of summer. Of course, some capital market analysts say the market will decline next week.
Read the latest capital market news on the Trade News page.