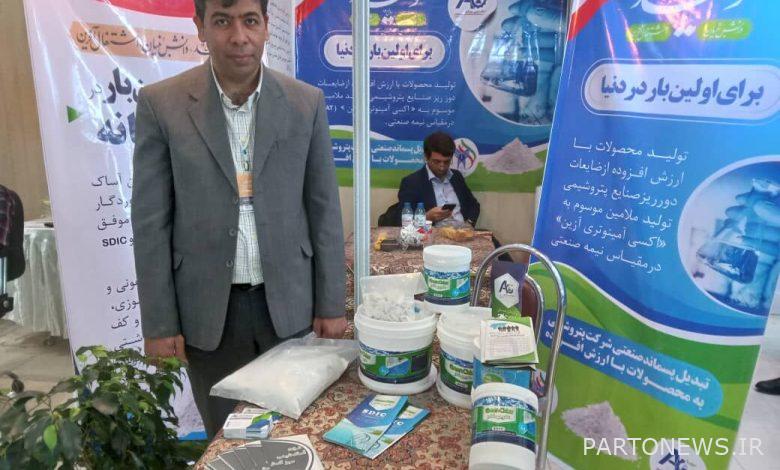 Babak Feizizadeh is the CEO of Asak Shimi Sabz Gostar. He is complaining.
He spoke to a reporter on Tuesday IRNA Science and Education Group In this regard, he explained: ترین The most important problem facing knowledge-based companies is the issue of obtaining licenses; Administrative bureaucracies have made it difficult to obtain various licenses, especially health licenses, for products that require a health code.
Faizi said that the Food and Drug Administration has developed conditions and criteria for obtaining health licenses, which many start-up knowledge-based companies may not have those conditions and criteria; Therefore, there is a need for the Vice President for Science to consult with the Food and Drug Administration to determine easier conditions for obtaining minimum licenses or to grant temporary licenses so that these companies can enter the market and enter the market more effectively.
He said that the Vice President for Science has provided good conditions for the activities of knowledge-based companies, adding that the Vice President for Science has provided the ground for the activities of knowledge-based companies in the discussion of investment through the Fund for Prosperity and Innovation.
Feizizadeh added: "We hope that the government will look at knowledge-based companies more constructively and have more support, because the more these companies are strengthened, the better the employment and economic conditions will be."
Regarding the assistance of parliament and legislators in supporting knowledge-based companies, he said: "If they enact laws that strengthen the link between industry and research and scientific collections, the knowledge-based economy will surely flourish."
Feizizadeh also explained about the activities of this knowledge-based company: This company was accepted as a knowledge-based company under the supervision of the Vice President for Science and Technology in 2009 in the field of producing chlorinated powders and solutions for disinfection, disinfection and Activate treatment of water complexes, pools and water wells. In fact, the field of activity of our company is the exploitation of industrial waste produced by the petrochemical industry.
He said: "For the first time in the world, the company succeeded in producing value-added products from the waste of petrochemical industries called melamine called" oxyaminotrizin azine "on a semi-industrial scale.
The CEO of this knowledge-based company added: "This company is the first and only manufacturer of stable and slow-release disinfectant products based on sodium dichloro-S-triazine tri-acon (SDIC) and trichloro-S-tri-azine tri-on" Abbreviation (TCCA) as well as cyanuric acid in Iran and the Middle East, which are the precursors of 26 important industrial substances.
He said: this company operates under the supervision of the growth center of Quchan branch of Azad University and the production site is located in the university itself. We have also received an exploitation license from the Razavi Province Mining Industries Department in the amount of 35 tons per year.