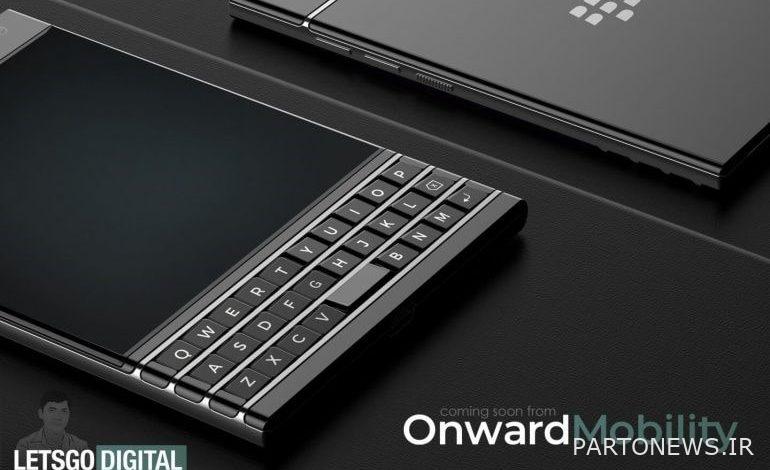 The competition for smartphones has intensified. Those companies that can not offer many innovations that make life easier for users, gradually give up their position and have to say goodbye to this market. Brands like BlackBerry, LG, Meizu,… Now we can only say about these brands with regret. Perhaps BlackBerry is currently the most frustrated. Along چیکاو Be.
If we look back, we can easily see that there is no smartphone maker in the business class that can match this brand. But it seems that the times did not go as planned by this phone company and its situation has been worse every day than yesterday. For a long time, there may have been only one name left from this brand, a name that many teenagers and young users today may not even know, and some may not even have heard of.
The BlackBerry smartphone maker stopped offering mobile phones and tablets using its operating system years ago. Although BlackBerry switched to Android in 2015, it seems that it was too late for the company, and even this decision did not save the brand from the situation it was in. Other users did not even welcome the company's smartphones with Android operating system, and the company did not insist on continuing, and instead used the brand's brilliant background and very good potential in offering Android phones as expected by users, much sooner. It abandoned what was supposed to be the production and supply of smartphones, and in fact turned from a hardware company into a software company. In other words, it started outsourcing the design of the BlackBerry phone to other companies.
If you still have an old BlackBerry phone running the BlackBerry operating system, unfortunately we can only say that you can only use it as a backup device so that whenever there is a problem with your original phone you can When your main phone is ready, use that device to make calls and send or receive text messages. Of course, this will change next week as BlackBerry announces that it will end support for older BlackBerry OS and BlackBerry PlayBook OS services next week.
According to the company, many normal functions no longer work after that. BlackBerry announced that after January 4, 2022, it will no longer offer older services for the BlackBerry 7.1 operating system and earlier versions, the BlackBerry 10 software, the BlackBerry PlayBook 2.1 operating system, and earlier versions. Models that connect through traditional Wi-Fi operators or services and software are no longer reliable. This includes data browsing, phone calls, text messages, and emergency calls.
BlackBerry is ending its support for smartphones
Wi-Fi and mobile data may also become unreliable, BlackBerry said. In addition, applications such as BlackBerry Link, BlackBerry Desktop Manager, BlackBerry World, BlackBerry Protect, BlackBerry Messenger and BlackBerry Blend will also have limited performance. In addition, the life of the BlackBerry PlayBook tablet is coming to an end.
This simply means that app usage on this tablet will be severely restricted from January 4th. The fact that BlackBerry stopped production a year after the release of this tablet, suggests that there may not be many PlayBook users from the beginning. This number has certainly decreased even less in the last ten years.
It is worth noting that the BlackBerry operating system is a proprietary operating system developed by Research In Motion for the BlackBerry brand's own smartphone products. The operating system has multitasking capabilities and supports special input devices such as scroll wheels, motion buttons, touchpads and touch screens.