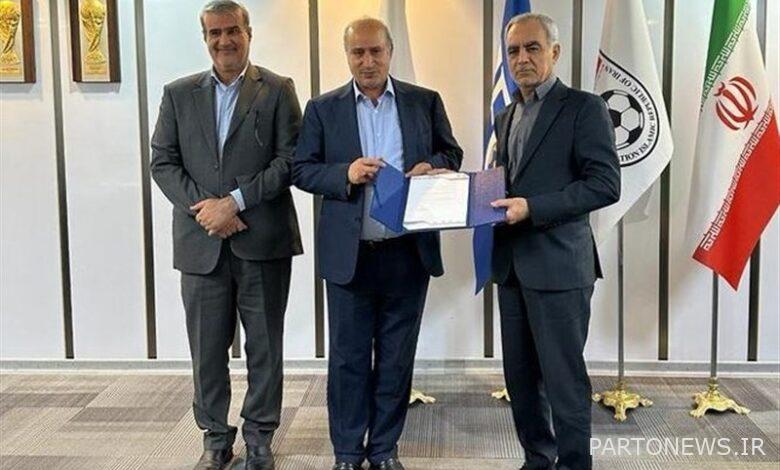 According to the sports reporter of Tasnim News Agency, the members of the Board of Directors of the Football League Organization were last elected on August 1, 2016, and Sadegh Darudgar, Mansour Qanbarzadeh, Saeed Azari and Habibullah Shirazi were chosen as the main members of this board. Azari resigned about a year after becoming a member of the Board of Directors. did
In this period of about six years and three months, many things have happened to Iranian football, and more than two years have passed since the end of the four-year term of the Board of Directors. However, the league organization and the football federation have not yet held an election assembly.
Mehdi Taj has recently chosen Haider Baharond as the head of the Iran Football League organization so that this organization will undergo changes after a long time. In the past year, Mohammadreza Kishorifard worked as the head of the league organization, and with the return of Baharond, this organization is once again in charge of the organization.
After appointing Baharond as the head of the league organization, Taj gave him a mission to form the electoral assembly of the league organization as soon as possible. The departure of the board of directors from the decisions of the league organization has been one of the issues that have created challenges for this organization, and the failure to take advantage of the collective wisdom and the lack of supervision by the board of the league organization can be considered as one of the reasons for the sometimes strange planning for the Premier League program.
There is an expectation that the league organization will prepare the preparations for holding the meeting and the election of the board of the league organization as soon as possible, in order to eliminate the doubts about the legality or not of the organization's decisions, and use the opinions of people such as club managers and representatives of football boards in planning and making decisions. to be