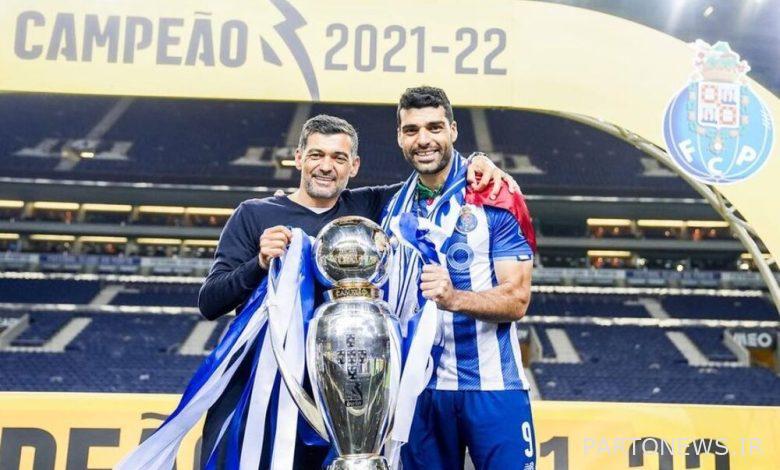 According to the Mehr reporter, the Portuguese newspaper "Ojoogo" published a report on the latest situation of Mehdi Taremi, the Iranian striker of Porto, after winning the Portuguese league with this team, and emphasized that Tarmi will leave the decision about his future to Porto.
Referring to Tarmi's goal-scoring record in a season of football in Europe and comparing it with other Iranian players, the newspaper wrote:
"Mehdi is the best Iranian scorer in a season in European football and promises a passionate transfer market. The current season has allowed Tarmi to experience an unprecedented level. The striker became the top Iranian scorer in a season by scoring 24 goals for Porto, breaking his previous record of 23 goals for the 2020-21 season. "Even the legendary Ali Daei has not scored so much that this record makes Al-Mahdi one of the main transfer leaders in Dragao (Porto)."
In this report, Ojugo also had an interview with "Masil Neto", a friend and mediator who helped Tarmi in his transfer to Portugal. Neto assures that the Iranian striker is happy in Porto and that he has left the decision about his future to the Porto club.
"Tarmi has a two-year contract with Porto and is completely focused on the team," Neto said. Tarmi wants to stay.
When Neto Tarmi was discovered in the Middle East, he was part of the Boavista club's talent scouts, but it was not until 2019 that he was able to transfer the goal scorer to Portuguese football.
Masil Neto explained: Mehdi Tarmi immediately caught my attention because of his intelligence and method of play. The player made a lot of money to meet the challenge of playing in Europe. He was the one who took the biggest risk and did not hesitate as soon as he realized the interest of Rio Ave, a club that sells players well.
He continued: Mehdi Fahmid comes to a club that has a good showcase and provides good conditions for players. Rio Ave was a good club in which Tarmi developed. It makes him happy to realize years later that his risk has paid off.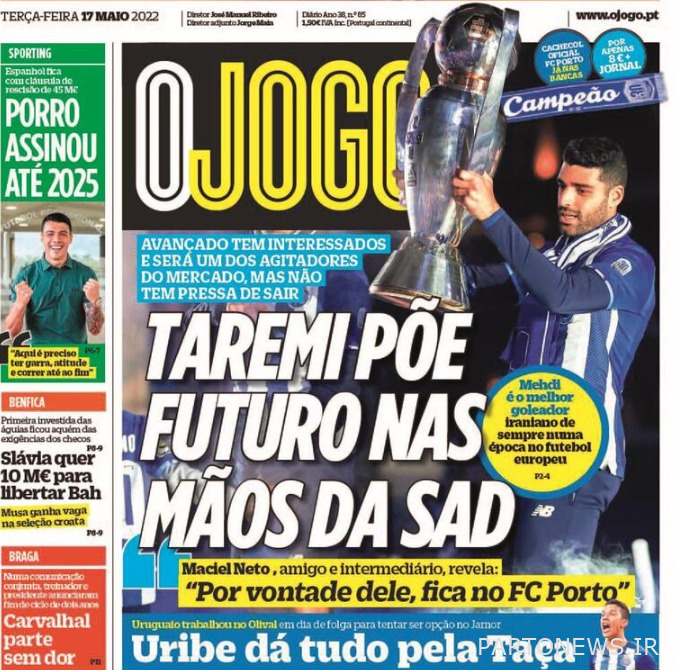 The Portuguese football talent scout noted in another part of his speech: Tarmi wanted to show the value he thought he had by choosing a European team. The rest were eventually obtained over time. He has always had great confidence in his abilities, which are the result of effort and commitment.
"What is certain is that the striker has a final challenge in the Portuguese Cup final: a draw – or even Overcoming your maximum personal goals in a season. In the 2016/2017 season, he scored 25 goals for Persepolis (Iran). "He has at least one more chance to finish the 2021/22 season at the peak."