car
Economical
Tara entered the open market / Tara 400 million price difference in the market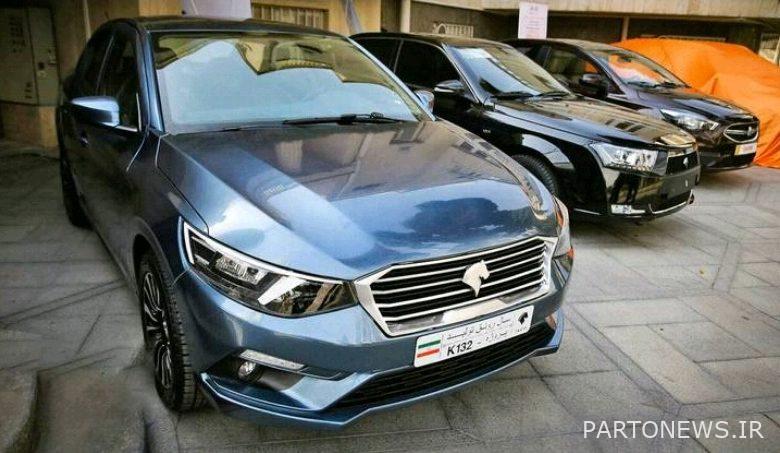 According to Tejarat News, the first stage of pre-sale of Tara car was done last year, and in September of this year, the first group of this car was delivered to its buyers. Since last week, Tara's car has been opened to sales sites.
As some media have reported, the price of Tara manual gear car in the open market is about 350 to 400 million Tomans. This is while the price of Tara car factory is 290 million Tomans. But the free market price of Tara is different. From 890 to 400 million Tomans!
Free market price of gearboxes
But the price of a gearbox on shopping sites is significant. In some advertisements, the price of a gear container is 400 million Tomans, and in other advertisements, it is 890 million Tomans! These two ads are on the wall site and only five hours apart
T is inserted. Of course, the 400 million Tara car has worked 12 kilometers and the 890 million Tara car is zero.
Of course, it does not seem that the 12 km distance is the reason for the 400 million drop in the price of Tara. Because there are other ads on the Divar website that have announced the price of a zero-gear Tara car at 620 or 630 million Tomans. In another advertisement, the price of the zero-gear Tara is 500 million, and another person has advertised the zero-kilometer Tara car for 420 million Tomans.
Based on this, it seems that the market has not yet reached a serious agreement on the price of Tara's car.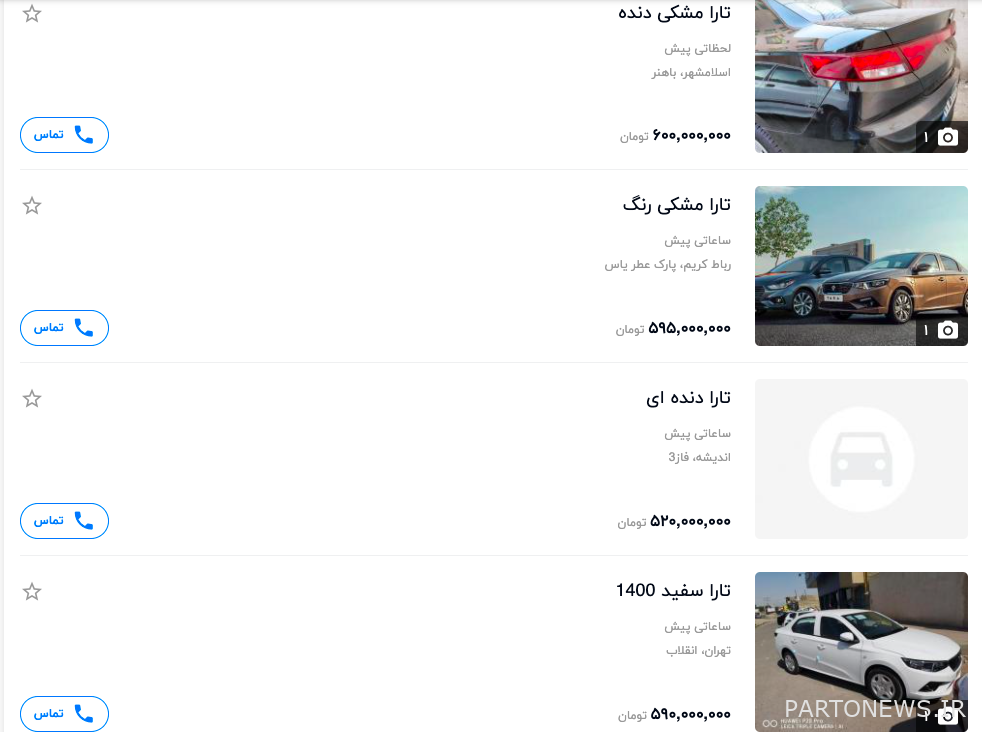 But what is the price of Tara car factory? In July of this year, Iran Khodro announced the price of Tara Dandehi car. According to the announcement of this company, the price of Tara gear factory was announced as 290 million and 472 thousand Tomans. Of course, this price was only for customers whose remittances did not show a profit and they only had to pay the rest without deductions when issuing the invitation.
Free market price of manual containers
In some ads, the price of a manual container is 350 to 400 million tomans. The price that indicates that the price of Tara in the open market is probably the same as the price of Shahin car. Of course, some believe that this price will probably be slightly adjusted as the supply of tara to the open market increases, and the price of tara manually will decrease.