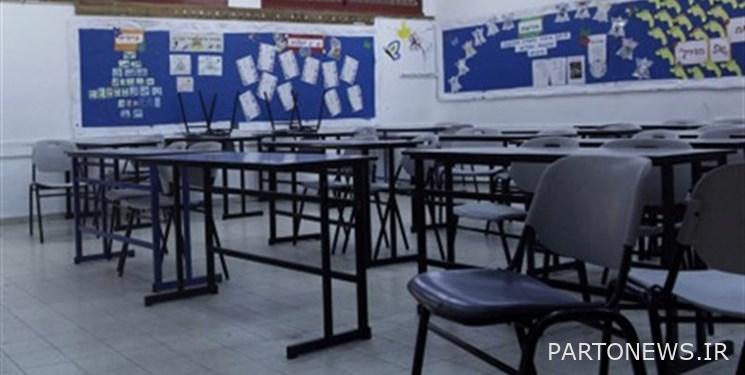 According to Fars News Agency's International Group, teachers and schools in occupied Palestine went on strike again on Wednesday, closing schools and disrupting the educational process.
According to the website «Brothers Shu'aTeachers of preschool and elementary schools as well as Hebrew language teaching institutions in occupied Palestine went on strike on Wednesday. This is while the school year of middle and high schools is over.
"We have been in talks with representatives of the Ministry of Finance for six months, but we have not yet received a specific offer," said Ben David, secretary general of the Interim Zionist Teachers' Union.
"This is an emergency and a real threat to Israel's future," he added. "Only a pay-as-you-go agreement can prevent dismissal, which could lead to the collapse of the education system."
The Ministry of Finance of the interim Zionist regime has claimed that it is insisting on an agreement to improve teachers' salaries.
Zionist news sources also reported on Sunday the strike of primary and secondary school teachers in occupied Palestine. (More details)
Bus drivers in different cities of the occupied territories also went on strike in recent days. The bus drivers went on strike in the cities of Haifa, Afuleh and Tabaria, and on the intercity routes to occupied Quds and Beersheba. The strike disrupted communters in the area.
News sources recently announced the cancellation of three flights of the regime's airline to Europe in a 24-hour period due to "strikes" and technical defects of the planes, and reported that three flights of "Al-Aal" airlines from Ben-Gurion Airport to different destinations In Europe it was canceled in less than 24 hours. The company said that the cause of the accident was lack of manpower and technical defects in the aircraft.
Recently, the Ma'ariv newspaper wrote that the poverty rate among Zionist settlers had increased, an issue that indicates the failure of the policies of the occupying Israeli regime.
According to Ma'ariu, according to Israel's definition of poverty line insurance, 1,920,000 Zionists are poor (equivalent to 20% of the total Zionists), which includes about 860,000 children and 160,000 after retirement age.
End of message /
Suggest this for the front page