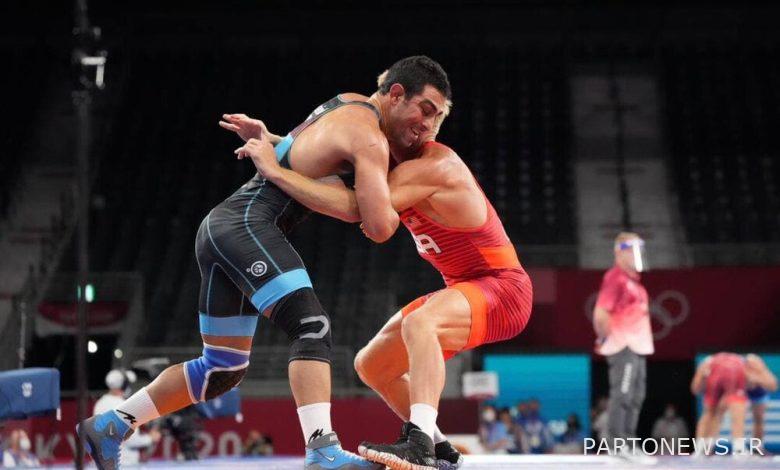 According to Mehr reporter, last month the wrestling federation decided to make management changes at the head of the capital's wrestling affairs, in this regard, Abdullah Azizi was dismissed as the head of the wrestling board of Tehran province and Mohammad Ebrahim Emami was appointed as the supervisor. This event was welcomed by many Tehran wrestlers and made the majority of wrestlers and coaches of the capital hope for a better future.
In this regard, Mustafa Hosseinkhani, the bronze medalist of the world wrestling and one of Tehran's titled freelancers, told the Mehr reporter about the changes and developments in the management of the capital wrestling: First of all, we should forget the past events and previous managerial failures and criticize them too much. Did not place a biased survey. Although he should learn from it and not repeat it in the future. Certainly, the main decision-makers should act in such a way that we do not regret today's lack of work and failures in a few years, and provide a basis for the best choice to be made in the discussion of the presidency of the Tehran Wrestling Board.
He added: "Tehran Keshti needs a caring and knowledgeable manager who can make good use of previous events and experiences and have comprehensive plans for the future." In my opinion, the new head of the board should be chosen from among the compassionate and the veterans and the real broken ears so that he does not pursue any other goal than wrestling in this field. Keshti Tehran is full of pure talents and valuable potential that families send them to the club despite many economic problems. As a result, something should be done to guide these future-making forces well and reach the national ranks with minimal problems.
The Olympic freestyler of Iran stated: As a member of the big family of Tehran wrestling, any manager who comes to the head of affairs should not continue the same procedure as before and have a sympathetic and paternal view towards the wrestlers. On the other hand, the governors of the province's sports and the wrestling federation must make the right decision so that in 8 years we don't have to say again where the problem came from, and we can be in the first place again and, as the famous saying goes, hit the spot.
In the end, Hosseinkhani pointed out: Considering the experience of the past years and the structure of Iranian sports, I believe that every manager who takes the responsibility should have a written and pre-prepared plan so that he does not follow the path of the previous managers. Certainly, if we act with a rational and compassionate plan and plan, we can hope for a bright future, otherwise we will still get nowhere and we will have to pay for the mistakes and shortcomings of the last few years.