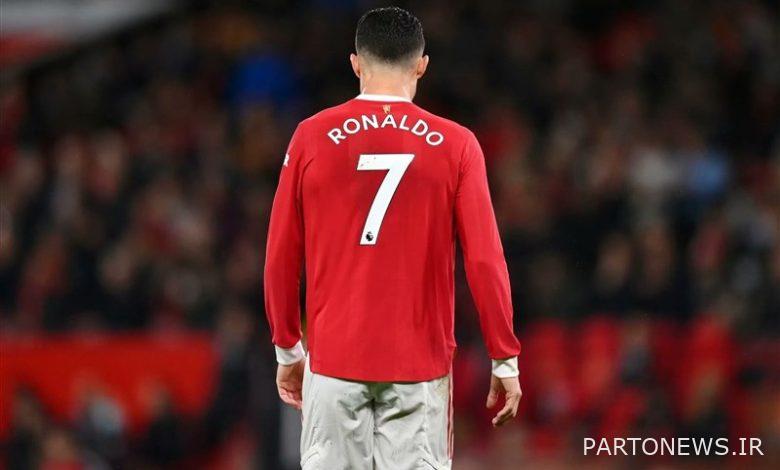 According to Tasnim news agency, Erik Tenhach, who emphasized that Cristiano Ronaldo is not for sale on Monday in the press conference before the friendly match with Liverpool in Bangkok, Thailand, sought to speak with the Portuguese superstar once more and at any cost. to convince him to stay in this team.
Madrid-based Spanish newspaper "Aas" reported that 37-year-old Ronaldo is confident that he will leave Manchester United this summer. According to this report; Dutch Red Devils coach Erik Tenhach has spoken to the five-time Ballon d'Or winner again, but Manchester United's project failed to convince him to stay. But Ronaldo told this Dutch coach that he has no problem with him.
The rumor of the former striker of the Real Madrid and Juventus teams leaving Manchester United became stronger when Dolores Aveiro, mother of Cristiano Ronaldo, liked a post on Instagram that published the news of "Aas".
Today (Thursday), in the press conference before tomorrow's match with Melbourne Victory in Melbourne, Australia, Erik Tenhach said: We have spoken about Ronaldo and nothing has changed.
The Dutch head coach of Manchester United said before the friendly match with Liverpool: Ronaldo is not here with us due to family problems. I have read news about the possibility of Ronaldo's departure, but as I said, he is not for sale and he has a place in our plans and we want to achieve success together.
Ronaldo, who is interested in clubs such as Bayern Munich, Chelsea, Napoli and Rome, is said to have asked the directors of Manchester United to agree to his departure from this team, as he is looking to play in the Champions League with another team.
The Portuguese superstar of the Red Devils, who still has another season with Man United, scored 24 goals in 39 games in various competitions last season.