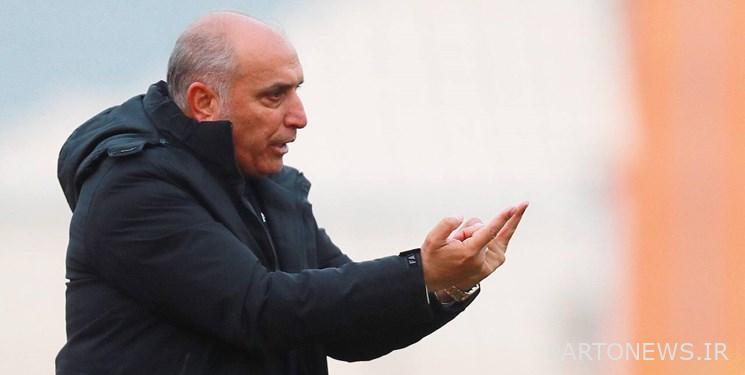 According to the sports reporter of Fars news agency, Mojtaba Tutoni said after Van Pars' match against Persepolis in the round of 16 finals of the FA Cup: I would like to thank my team for their great efforts in these 120 minutes against the very good Persepolis team. Congratulations to the good Persepolis team and Yahya Golmohammadi. This team is at the top of the Premier League and offers really good football.
The head coach of the Van Pars team stated: "Since the draw happened, we knew that we had a very difficult game." It was the most difficult draw that could have happened to us, but along with it, the motivation that our kids had to provide good quality made us lose to Persepolis in penalty kicks and get eliminated from the tournament. Again, I appreciate all my players and their efforts.
Regarding the fact that if his team has the same motivation in the first division league matches, he said: I agree. We also have this motivation in League One, but since the ninth week when I took over this team, the team was at the bottom of the table. In the last 7 weeks, we climbed 7 places and now our team's condition is such that it is true that we are 10th, but we are 9 points away from the second team in the table. Be sure that in the second half of the season, we will do our best to advance to the Premier League.
Totoni said: "Our kids are playing good football in League One and their effort has been extraordinary. The effort you saw today is that the kids are giving their lives for each other." This has caused us to have 5 wins and 3 draws in 7 weeks and one game of the FA Cup (8 games). This is the result of the extraordinary efforts of our team's children. I am sure that this process will continue until we reach our goals in the Azadegan League.
end of message/
You can edit this article

Suggest this article for the first page