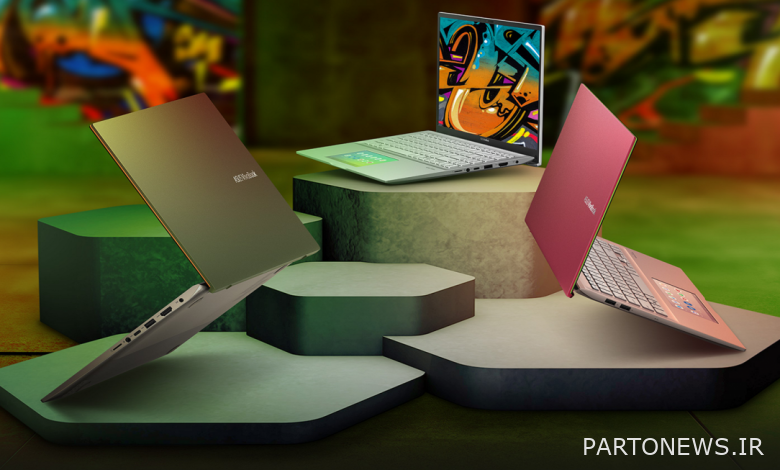 The new generation of Asus VivoBook with Intel Alder Lake P 8-core processor in UserBenchmark Database was observed.
Three examples of the ASUS VivoBook X1603ZA laptop can be seen in the UserBenchmark, all of which have the same configuration as the Alder Lake P chip. Compared to the current generation, it seems that Asus is considering a good overall improvement for this model and is going to offer a 16-inch model as well.
Looking at the specifications, we see an Alder Lake P processor with 8 cores of 12 processing threads. According to previous information, 4 Golden Cove cores with 8 strands and 4 Gracemont cores with 4 strands of chip configuration probably form. Currently, the VivoBook is apparently a prototype because the base clock speed is only 1 GHz and the average clock boost is 2.6 GHz. However, even in this case, we see excellent performance compared to the Core i7 1185G7 in the same benchmark.
Asus VivoBook notebook with Alder Lake P mobile processor
The Alder Lake P processor scored 153 points in single-core and 739 in multi-core, while the Core i7 1185G7 in the Tiger Lake series scored 159 and 582 points, respectively. For comparison, the Tiger Lake chip has the upper hand in terms of clock speed, 3 GHz base and 4.8 GHz boost. Again, these are prime numbers and the platform is not optimized, so performance can be much better.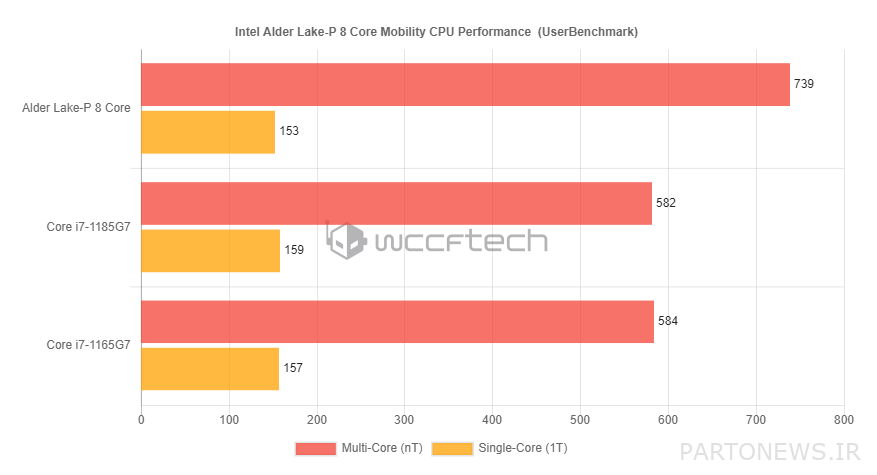 Other specifications of the Asus VivoBook include 16GB of DDR4 3200 dual-channel memory, 1TB of Micron NVMe Gen 4 SSD storage, and integrated Intel UHD graphics with 96 Xe executables.
The Alder Lake P series consists of the U15, U28 and H45 models. The U15, U28, H45 and H65 models typically have a thermal output of 15 watts (12 to 20 watts), 28 watts (20 watts), 45 watts (35 watts) and 65 watts (45 watts). The U15 series comes with 2 large cores and 8 small cores, while the U28 series is equipped with 6 large cores and 8 small cores.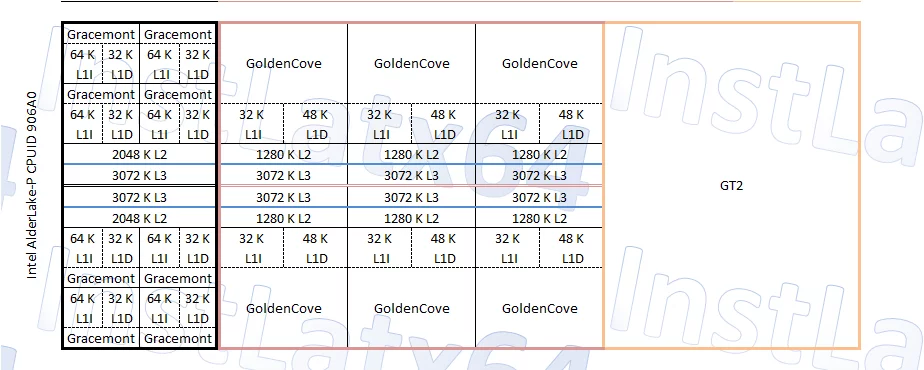 The P45 series also includes up to 6 large cores and up to 8 small cores. All three models use 96 graphical executable units. The U series typically fits into low-power laptops that use Tiger Lake U chips. The H Series will apparently be a direct replacement for the Tiger Lake H35 in portable gaming laptops. Finally, we have the HX flagships that will be used for high-end notebooks. These models include the CPU and PCH in the BGA package and will compete with the Red Team HX line-up, which has been on the market since earlier this year.
Category
Thermal power PL1
Thermal power PL2
Core / String
Alder Lake H55
55/45 watts
115 watts
12/16?
Alder Lake H45
45/35 watts
115 watts
12/16?
Tiger Lake H45
45 watts
109 watts Core i7 11800H
135 watts Core i9 11980HK
8/16
Alder Lake U28
20/28 watts
64 watts
12/16?
Tiger Lake U28
28 watts
54 watt Core i7 1185G7
4/5
Alder Lake U15
15/20 watts
55 watts
8/12?
Tiger Lake U15
15 watts
44 watt Core i7 1180G7
4/5
Alder Lake U9
9/15 watts
30 watts
5/6?
Tiger Lake U9
9 watts
28 watts
4/8
Alder Lake M5
7/5 watts
~ 20 watts
5/6?
Score: 5.0 Out of 5 (1 vote)
wait a little…