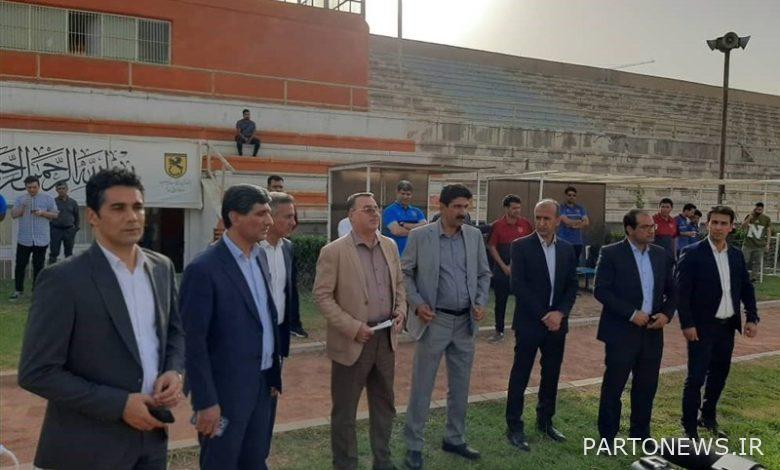 According to the sports reporter of Tasnim news agency, Mes Rafsanjan football team's training started at 17:45 today (Sunday) at Tehran University sports complex.
Ahmad Afzali, Chairman of the Board of Directors of the National Copper Industries Company of Iran, along with Majid Zindini and Ali Alizadeh, CEO and Technical Deputy of Rafsanjan Copper Club, attended the training and Mohammad Rabiei welcomed them.
These managers spoke to the players at the beginning of training. The chairman of the board of directors of the National Copper Company said that the Orangemen should work hand in hand to be among the first or second teams of the Premier League. He expressed his hope that Mohammad Rabiei's students will appear in the Asian Champions League and shine in these competitions.
Hamed Lak, Morteza Mansouri and Iman Salimi were the new Mes players who attended the training.
Luciano Pereira and Godwin Mensha, who have signed a contract with Mes Rafsanjan for the 22nd League, are on vacation and were absent from the training of Mohammad Rabiei's students.
At the end of the training, Rabiei had a conversation with the managers of the National Copper Industries Company who had talked about getting the Asian quota and said that according to the distribution system of the Asian Champions League in 2024, it is very likely that the champions of the FA Cup and the Premier League will get the Asian quota. did