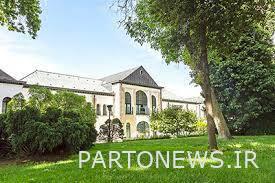 In line with the realization of the restoration of a collection of works of Sahib-Qaranieh, the implementation of the first phase of the project to organize the preservation and restoration of the collection of paintings, tapestries and historical furniture of Sahib-Qaranieh Palace Museum has started.
According to Moj news agency, citing the public relations of Niavaran historical cultural complex, in the Qajar building of the Sahibqraniyeh Museum, there are very magnificent works with artistic and historical value, and the continuous maintenance and preventive protection of these works through a systematic and up-to-date program is one of the main goals of this complex and unit. Protection and restoration.
In order to achieve this goal, integrated projects have been defined in order to organize the protection and emergency restoration of these works, and its implementation has begun after the preparation of the restoration plan and administrative steps.
After the implementation of the phases of this project, some of the paintings, weavings and historical furniture of the Sahibqraniyeh Palace Museum will be organized and protected in accordance with the most up-to-date scientific and technical principles and guidelines for the maintenance and restoration of historical monuments.