Banking and insurance
Economical
The capacities of Basij for the development of the insurance industry and the universalization of its products are significant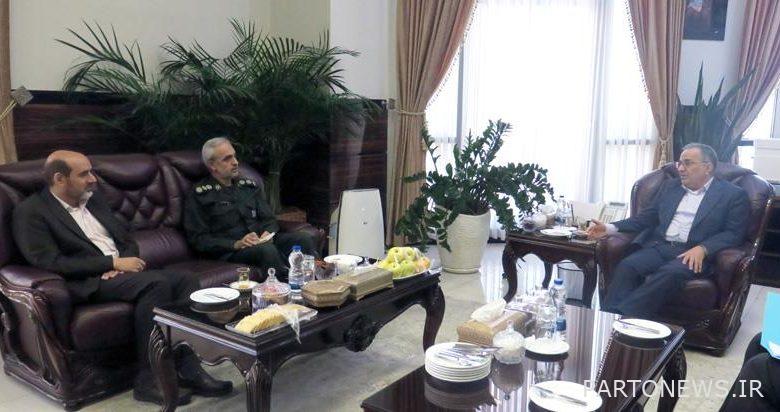 According to the financial news report According to the General Department of Public Relations and International Affairs of the Central Insurance, Majid Behzadpour, in a meeting with the Basij commander of the ministries and departments as well as the Basij members of the insurance industry supervisory body, while announcing this news, added: Basij has been effectively present in all areas of providing services in the insurance industry. Accompanying the large Arbaeen walking caravan and similar events are concrete manifestations of this synergy.
The Director General of Central Insurance regarding supplementary medical insurance for veterans and their distinguished families announced that 95% of this risk is covered by the Central Insurance of the Islamic Republic of Iran, and by aggregating insurance information, we can offer wider services to this group of servicemen.
Appreciating Basij's conscientiousness in fulfilling legal tasks and missions in various areas of the insurance industry, he asked them to help protect the rights of insurers and policyholders by participating in the launch of the fraud detection system.
In this regard, the head of the Supreme Council of Insurance said: the system of registering and announcing violations in the insurance industry, along with measures such as the drafting of an insurance defense document, can play a key role in the protection of insurance resources.
In the continuation of this meeting, Vahid Timuri, Basij commander of ministries and departments, expressed his readiness to implement any program announced by the insurance industry supervisory body, with gratitude to the head of the Central Insurance, Mr. He added: People's satisfaction with insurance companies is very important and necessary from the time of issue to the payment of claims, and the healthy and transparent process of doing this process can lead to an increase in penetration rate in addition to public satisfaction.
He considered Basij's capacity to attract and employ Basij forces at all levels of the Central Insurance to be significant and called the view of the Director General of the Central Insurance to be developmentalist in this regard.
Hamid Reza Sadeghian Kia, the commander of the Mobilization Center of the Ministry of Economic Affairs and Finance, also listed the actions of this center as holding meetings of think tanks in the field of banking, insurance, tax and customs and other economic matters and added: setting up a table Serving by Basij in order to address people's problems in various economic fields is one of Basij's effective actions.
At the end of the mentioned meeting, Hamidreza Nawabi, the commander of Central Insurance Mobilization, explained the latest achievements of Mobilization of the insurance industry supervisory body regarding the important actions of this base on various occasions, including holding various sports competitions between employees and their families, meeting and disobeying the families of The honorable martyrs presented a detailed report on the holding of Quranic and Nahj al-Balaghe competitions and other measures taken.