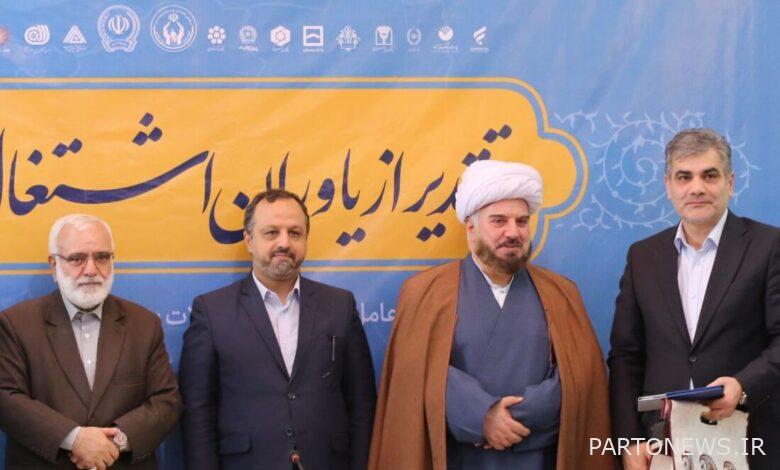 According to the financial news report quoting the public relations of Sina Bank, in this ceremony Seyyed Ahsan Khandozi, Minister of Economic Affairs and Finance, Seyed Morteza Bakhtiari, head of the Imam Khomeini (RA) Relief Committee, Vali Ismaili, head of the Social Commission of the Islamic Council, and Ayatollah Kazaruni, head of the Relief Committee's Board of Trustees. were present, a certificate of appreciation was presented to Gholamreza Fathali, CEO of Sina Bank.
This certificate of appreciation was given to Sina Bank due to its good performance in creating employment and improving the livelihood of the aid committee's clients through the payment of Qarz Al-Hosna loans.
In a part of the certificate of appreciation, signed by the head of Imam Khomeini's relief committee, addressed to the CEO of Sina Bank, it is stated:
"Now that this institution, relying on God Almighty, the assistance of His Highness and other employment helpers, succeeded in playing an important role in creating employment and economic independence of needy families by absorbing the resources of Qarz Al-Hosna, according to the noble saying, "I am grateful to the creator We sincerely appreciate and thank your Excellency and respected colleagues for their support, support and sincere efforts in helping to promote work culture, efforts, empowering and creating employment for your true benefactor of the Islamic Revolution, and we pray for your health and ever-increasing success from God Almighty. »
It should be noted that last year, Sina Bank allocated the highest percentage of budget coverage in the mandatory facilities related to childbearing, employment of welfare applicants and housing deposit. Also, in the first six months of this year, this bank has paid 1,834 loan items amounting to more than 2,176 billion Rials to introduced clients.