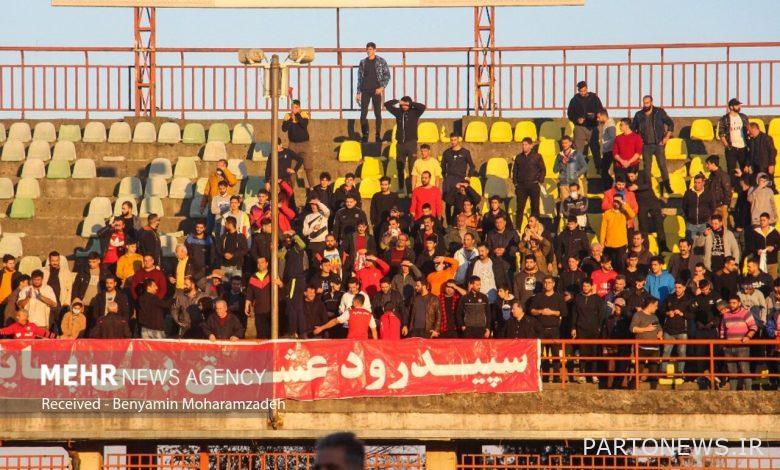 According to the reporter of Mehr, the competitions of the second division of the country's football league are going on while some old clubs are present in it and are looking for a way to advance to higher leagues.
Sepidrud Rasht, which participated in the 18th season of the Premier League, started its descent from that time, so that one of the most rooted football teams in Gilan province made it to the first division league and then to the lower competitions.
This issue led to discussions about handing over this club so that in addition to solving past financial problems and debts, it could find a way to return to the first level of the country's football.
The rumor of the sale of the Sepidroud Rasht club had caused a lot of customers to be found for this old Rasht team to hold meetings with the director general of sports and youth of Gilan province and the provincial football board.
However, there is no news of a written and official response from this organization to the old owner of Gilani clubs.
Dariush Nasiri, the former owner of Damash Gilan club, was one of the serious customers for the purchase of Sepidroud Rasht club.
"Siamak Mirzad" said in a conversation with Mehr reporter about the negotiations with Sepidroud Rasht Club officials to buy this team's license: "We had a meeting with the general director of sports of the province and the head of the provincial football board." In one of these meetings, Mr. Navid, the current owner of Sepidrud, was also present. It was decided that the club will inquire about its current and past debts within a week and pay any debts to the federation and natural and legal persons, but there has been no news from the gentlemen after all this time has passed.
He added: As you know, the football club's points transaction is not always in cash and changes are made as announced in the transaction contract. A verbal agreement was made to consider the list of debts and inquiries from the federation within a week. We wanted to avoid getting into trouble by assigning this situation and get rid of Sepidroud's problems. After we did not receive any response, we decided to write a letter to the General Directorate of Sports and Youth and the head of the provincial football board, only to receive an answer to our request to hand over the club's points. They give Sepidroud Rasht, but still there is no news of this answer. We entered officially, but we have not been given any answer yet.
Mirzad continued: We waited today for Sepidroud Rasht and the provincial authorities to respond to the written letters, but there is still no news. We want to help this collection. Mr. Nasiri wants to help due to his interest in football. We are still waiting for the response to act accordingly.