cultural and artistic
radio and TV
The director of the children's network apologizes for broadcasting the report of the Shahcheragh terrorist incident – Mehr News Agency Iran and world's news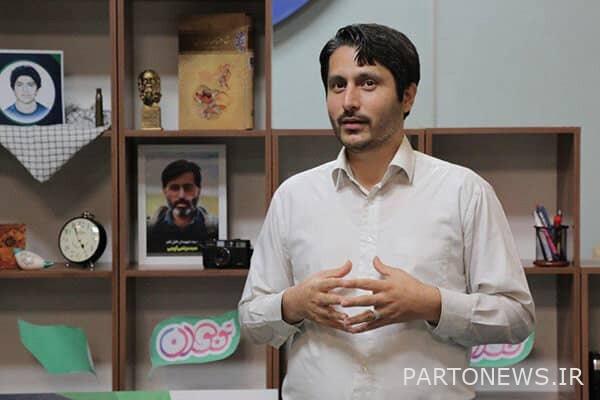 According to Mehr reporter, Mohammad Sadegh Batani, the director of the Children's Network, published a text on his personal page on Instagram, to provide explanations about the reporting section related to the terrorist incident. Shah-Cheragh Paid from this television channel.
Referring to his presence in one of the programs of TV channel Do, Meanwhile Sharing a video of this program on his personal page, he wrote:
"After the tragic incident Shah-Cheragh and a short report that was broadcast on the children's network the observer I had an opportunity to meet with the dear audience of Children's Network, especially Father And dear mothers, let me speak a few words so that this opportunity was provided on channel 2.
– Children's media network safe It was, is and will be for all the children of our beloved Iran.
– During the entire period when different media are busy showing the heartbreaking images of the incident Shah-Cheragh We had a drop of blood, the sound of a gunshot and even a picture Artin We did not show the hospital bed to the audience of Children's Network.
– At the Children's Network, we try to protect the safety of our children while teaching them to be sensitive to the society and events around you.
– The immature report that was broadcast from Shiraz is a deep distance from intention And the design was done and even though it was aired on the Nahal channel (and not the dynamic channel), it contained inappropriate words for children, which caused some families to worry.
– I apologize to these dear audience and I reiterate to our dear families that the children's network is a live network and Iranian families are by your side, and if there is an error in this network, it will improve itself day by day with your criticism and patience.
– But what was very valuable for the people of the children's network these days is the campaign.Artin_Kartim" Was. campaign In which more than 50 thousand dear children participated and sent us drawings, and we were able to broadcast only a few of them on the national media.
– We are ashamed of all those who said that our child will not leave the air until his painting for Artin Envoy on Antenna to observe We could not depict but a limited number.
– You can see a few of these paintings in my story. Affectionate paintings that stir the affection of our dear people Artin and shows his family.
– To think of doing something for Artin And we are sent paintings. If you have any suggestions, welcome your suggestions Are.
– Of all the friends who these days servant And they addressed the children's network with criticisms, recommendations and even insults, thank you. I read all of them seen I put Even those who did injustice and one strain They looked and went astray.
– Children's media network safe It was, is and will be for all the children of our beloved Iran.