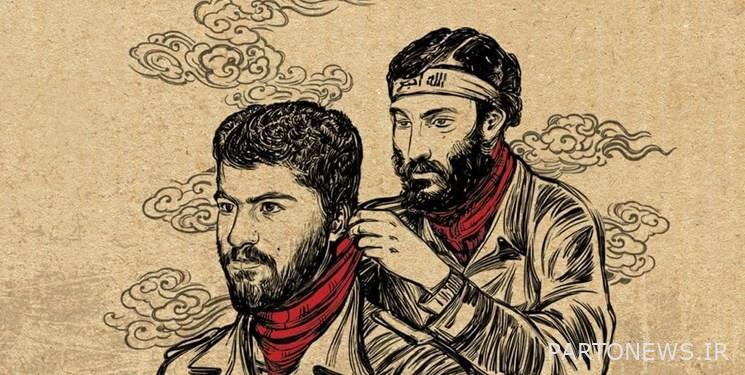 According to Fars news agency, the documentary film Dostamal-Sorkhha directed and written by Hanzaleh Tajaldini and produced by Hossein Asadizadeh narrates how the Dostamal-Sorkhha Battalion was formed, the martyrdom of Martyr Asghar Wasali and Martyr Ali Timuri, one of the commanders of this battalion, the crimes of the terrorist group of the hypocrites after the victory of the Islamic Revolution and It refers to an imposed war.
Asghar Wasali is the brave commander of Red Handkerchief Battalion. In Paveh region, he is trying to suppress the hypocrites and communists despite the shortages. The crimes of the terrorist group of the hypocrites are so many that martyr Chamran is also engaged in the liberation of Paveh and Kurdistan along with him. After some time, the Iran-Iraq war started and Asghar Wasali was martyred. After him, a 20-year-old young man named Ali Timuri took command of the Red Handkerchief Guerrilla Battalion, and with his military genius, he preserved this battalion and was martyred.
Red Handkerchiefs was prepared at Oj Media Art Organization and Documentary House, and it is on Friday, November 27 at 21:20 in the broadcast schedule of this network.
end of message/
You can edit this article

Suggest this article for the first page