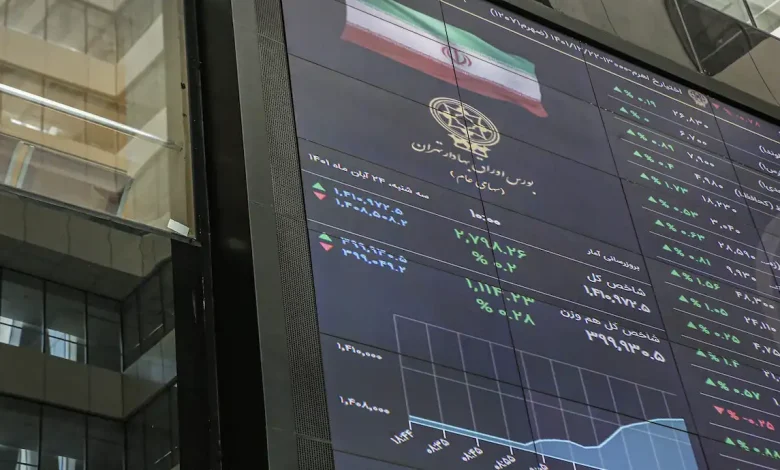 According to Tejarat News, today's stock market transactions took place in such a way that the total index took a step in the direction of the previous day. So that at the end of today's stock exchange, the total index faced a growth of 14 thousand and 840 units, which is equivalent to 0.69% of this index. Based on this, the total index stood at the level of two million and 150 thousand units at the end of today's trading.
The balance index also moved with the total index command. In this way, the index of small and medium-sized companies in the market was also able to increase its height and reach the level of 726 thousand 462 units with a growth of 0.77 percent.
It should be noted that the Tehran Stock Exchange board shows today's trading volume of 11 billion 100 million shares and the value of small transactions (shares, preemptive rights, and mutual funds) is 7,176 billion tomans.
Entry and exit of real money
Investigating the ownership statistics of real people today indicates the withdrawal of real people's capital from the stock market. The capital inflow and outflow index at the end of today's stock exchange reports the outflow of 78 billion tomans from stocks, preemptive rights and equity funds.
The highest transaction value
In the course of today's trading, Shapna, Khodro and Tekardan shares recorded the highest transaction value, while Day, Shasta and Khodro shares recorded the highest volume of transactions, respectively. Also, the share of Fars also got the highest market value.
Velmelt gained the highest yield of the day with an increase of seven percent. On the other hand, Ghobshahr recorded the worst performance with a drop of 5.28% in today's market.
Enter smart money
The highest net real purchase was also assigned to the shares of Shawan, Silam and Hijra. Also, the shares of Shawan, Beniro and Fars also received smart money during today's trading. On the other hand, stock exchange filters show that Shepna, Vetjarat and Shabriz symbols had smart money withdrawals.
It should be noted that the highest per capita actual purchases were made in Khakaveh, Valraz and Wasdid shares. Also, Tafars registered the highest demand pressure during today's trading. On the other hand, the highest supply pressure was also in Saveh symbol.
Read more reports on the capital market page.