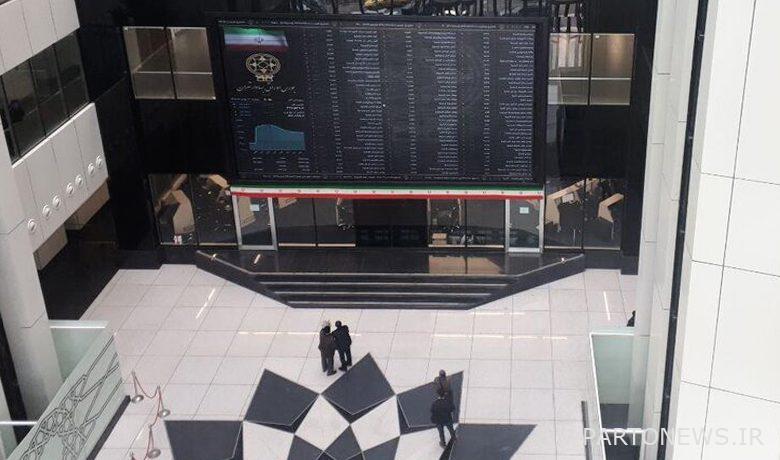 According to Tejarat News, today's stock market transactions took place while the total index moved in line with the trend of the previous day; Accordingly, the main index of the glass hall faced an increase of 29,159 units, which is equivalent to 1.4% of this index, and ended its work at a height of 2,119,000 units. In this way, the total index was higher than the summer level of 1999, which was the highest level in the history of the Tehran Stock Exchange.
Today, the equal-weighted total index behaved in line with the total index and reached the level of 637,744 units with an increase of 1.1 percent.
Record the second record value of small transactions since the beginning of 1401
The board of the Tehran Stock Exchange shows the volume of today's transactions at 24 billion and 330 million. Also, the value of small transactions (stocks + mutual funds) in today's market was 14 thousand 230 billion Tomans.
The upward trend of trading value continues and today's record was recorded while the same record was recorded yesterday during stock market trading. This record was broken again with the growth of nearly one thousand billion in the value of transactions compared to the previous day's market.
Statistically, this amount of the value of transactions after March 7, 1401, is at the top of the value of transactions compared to all the trading days of last year.
Investigating the ownership statistics of real people indicates the entry of real capital into the stock market. The capital inflow and outflow index at the end of today's stock exchange reports the outflow of 380 billion tomans of money to the stock exchange.
The highest trading value of symbols
During today's market trading, the three shares of Khasapa, Khodro and Di have recorded the highest trading value and the shares of Di, Shasta and Khasapa have recorded the highest volume of transactions. Also, the share of Fars also got the highest market value.
With an increase of 7%, Darazi gained the highest yield of the day. On the other hand, the Avan symbol recorded the worst performance with a 6.95% drop in today's market.
Enter smart money
The highest net real purchase was also awarded to Fars, Hamor and Akhaber shares. Also, the shares of Fars, Firouza and Smile also received smart money during today's trading. On the other hand, stock market filters show that Shepna, Tuan and Webmelet symbols had smart money exits.
It should be noted that the highest real purchase per capita was in Khakaveh, Qasefa and Shakbir shares. Also, Sakhash registered the highest demand pressure during today's trading. On the other hand, the greatest supply pressure was in the symbol of Fars.
Read more reports on the stock news page.