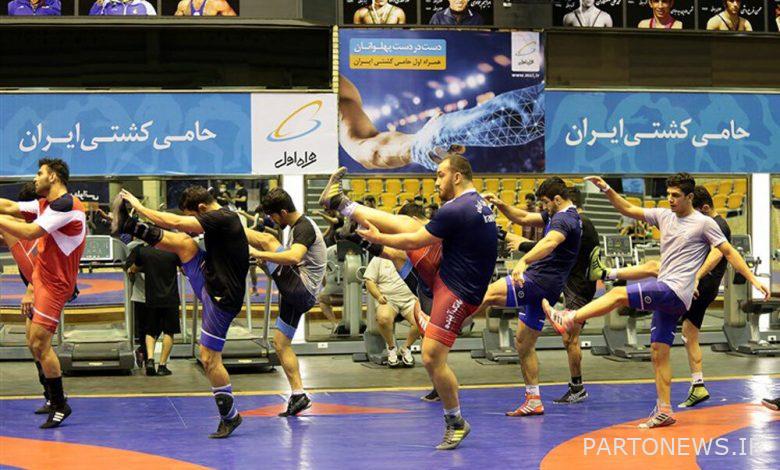 According to Mehr News Agency, "Abazar Eslami", the Mazandaran coach of the national freestyle wrestling team, added: "First of all, I am grateful that the officials of the Wrestling Federation and the technical staff trusted me and invited me to the national wrestling team camp as a coach." .
The world army wrestling champion stated: I became the national champion in the adult age category for several years and I was successful in various tournaments, but due to the heavy traffic in the 97 kg weight of the national team, I did not have the opportunity to show my qualifications. But here, as a coach, I can do my best by showing my abilities.
Eslami said: "I am happy that the Wrestling Federation and the technical staff gave me this confidence to participate as a coach in the senior national team, and certainly Iranian wrestling will not be harmed by inviting young people, both wrestlers and coaches, to the national team camps." .
He continued: "I think the federation has done a great job in this field and has shown courage. There may be a lot of criticism, but this decision was certainly not without reason and our resume has been considered and the federation has achieved the result with the experience we can. We will see other greats in the coming years.
Regarding the wrestlers' training conditions, Eslami said: "At the beginning of the camps, the physical condition of all the wrestlers was examined and everyone trains according to their own conditions." In addition to helping the national team coach, I am mostly focused on the weights of 97 and 125 kg, and I hope that in the short time we have, we will be able to get the wrestlers ready to participate in world competitions.
In the end, he said about the international competitions of the Medvedev Cup of Belarus: "These competitions were the first international experience for me and Behnam Ehsanpour as a coach, and we learned a lot." I think the presence of wrestlers and coaches in foreign competitions is very useful and constructive and can help them succeed in bigger competitions.
.