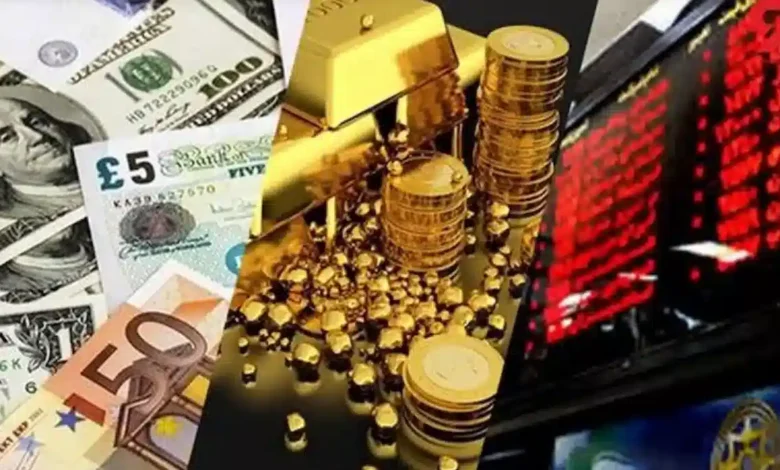 According to Tejarat News, the fire of war between the Zionist regime and Palestine has heated up the markets since Saturday of this week. In such a way that the price of the dollar was able to break the resistances in front of it and jump from the level of 49 thousand tomans to the level of 53 thousand tomans. This trend made the gold and coin market go up, but it caused a heavy drop in the total stock market index and a massive withdrawal of real money from this market. However, it seems that the markets are back!
The return of the dollar to the bottom of the channel of 52 thousand tomans
The price of the dollar faced a setback today, and while it had crossed the 53 thousand toman mark in recent days, today it was at the bottom of the 52 thousand toman channel and was traded at 52 thousand and 200 tomans. The price of the dollar is in the same range in the backline transactions and shows a great tendency to decrease.
Butterfly effect of the dollar in the gold and coin market
The butterfly effect of the dollar appeared in the gold and coin market and reduced the prices in this market. In such a way that the price of Imami coin fell back three channels today and from the price level of 31 million tomans it was placed in the channel of 28 million tomans! The price of 18-karat gold decreased at the end of today's trading and reached the limit of two million and 400 thousand tomans per gram.
Return of the stock market
The jump in the price of the dollar in the past days had increased all the markets, but the Tehran Stock Exchange fell in an unpredictable reaction. This trend was also accompanied by a large outflow of real money, and it seemed that the shareholders auctioned off their assets not only because of the fear of economic uncertainty, but also with the aim of gaining profit from the dollar, gold and coin markets.
This emotional trend continued until the previous day as well, but from the half of Monday's trading, not only the outflow of money decreased, but also the market indicators became positive. The return of shareholders to the stock market finally marked the entry of real money into this market today.
Now it seems that on the eve of entering the fourth week of October, the excitement of the war between Palestine and the Zionist regime on the shores of the Mediterranean Sea has gradually subsided in the Iranian markets and has forced the traders to use logic for trading.
Read more reports on developments in asset markets on the capital market, gold and foreign exchange pages.