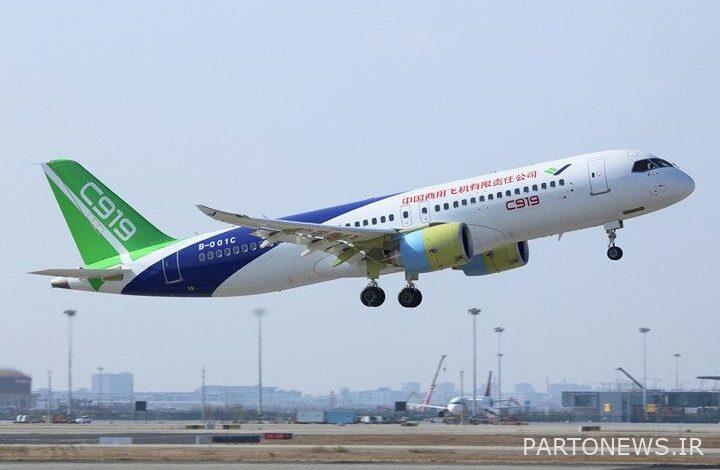 State-owned Comac Aircraft Company (COMAC), the manufacturer of the new plane "C919", introduced the first Chinese-made passenger plane into the country's airline fleet.
According to the report of the Chinese publication Global Times on Saturday, the state-owned COMAC Aircraft Company (COMAC) is the manufacturer of the new C919 aircraft, and the officials of this company consider this aircraft model to be a serious competitor for the Boeing 737 and Airbus A320 aircraft models. Its standard is four thousand and 75 kilometers.
According to the announced news, passengers can buy tickets for this plane from Friday for the flight on Monday, May 29 (June 8) from Shanghai Hongqiao International Airport to Chengdu Tianfu International Airport in Sichuan Province.
Boeing and Airbus congratulated COMAC for delivering the first C919 to China Airlines.
After about 14 years of investment, research and participation of reputable global companies and 5-year flight test in different parts of the world, the first flight of the C919 plane to carry passengers between two Chinese cities began.
Ticket sales for this flight will be 919 yuan, equivalent to 130 dollars, from Shanghai to Chengdu, which will be carried out by China Eastern Airlines.