bourse
Economical
The government increases the risk in the stock market / the market trend will change in the next 2 months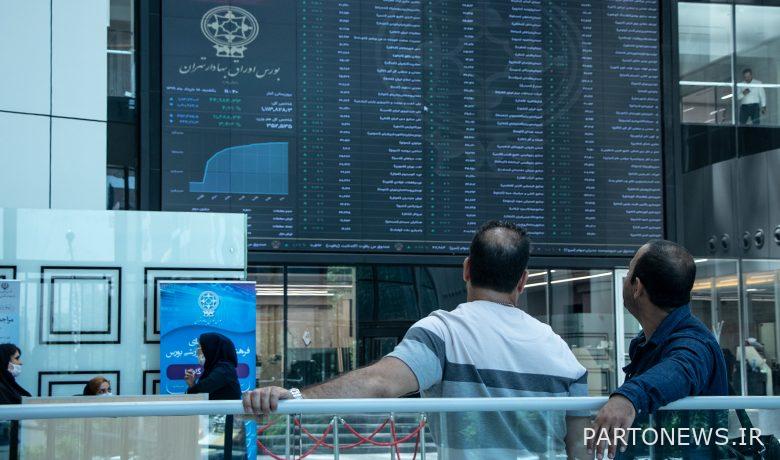 According to Tejarat News, today the stock market was accompanied by the growth of eight thousand units of the total index and was in the range of one million and 484 thousand units. The homogeneous index with about three thousand units was in the channel of 425 thousand units.
Fars, Khodro and Webmelt symbols were among the most influential market makers. The most viewers also had the symbols of Kimiatek, Fesbzvar and Barakat. The value of stock exchange transactions in the first half of the transactions reached about 1,487 billion tomans.
Nima Javadian, a capital market expert, told Tejarat News about the current trend of the stock market: "In the next two months, the index will see a range of 1.6 to 1.7 million units, but next year's budget risk, inconsistency and uncertainty in the government's economic decisions and news." Controversy over regulatory pricing raises fears and excitement in the stock market and increases the likelihood that the market will enter a recessionary phase.
In another part about the negative impact of the government budget deficit in the capital market, Javadian said: "Next year, due to the budget deficit and rising inflation, companies will be put under additional pressure, and this issue will quickly affect the market." Also, there is still no news of the sale of 100,000 billion shares that the government was supposed to sell, and this will probably increase the market decline.
Mehdi Afnani, a capital market expert, also told Tejarat News about the stock market trend: "The companies' reports are reasonable and good, but due to the high supply of salaries, the shares will not grow that much."
In another section, the market expert added: "The supply of securities by the government to compensate for the budget deficit is a threatening factor that prevents the index from moving towards 1.8 million units."
Afnani explained: "Another scenario that can be imagined for the capital market is that the market will reach its intrinsic value due to the correction process, and by the first half of October, when the task of selling bonds and bank interest is determined, the market trend will be the same." Be ambiguous.
Also, Maryam Mohebbi, a capital market expert, in a conversation with Tejarat News about the uncertainty of the economic policies of the government and policy makers and its impact on the stock market, said: . He also said that the news that is published, in addition to affecting a specific group, also affects the general movements of the stock market.
Read the latest stock market news on the Trade News page.