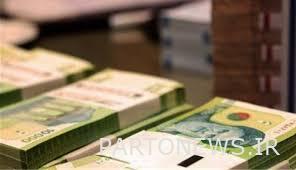 According to the monetary financial news, Seyed Kazem Mousavi, the first deputy chairman of the Economic Commission of the parliament, in a comment on the publication of Bank Melli financial statements, said: The government is especially Bank Melli. I myself have witnessed many times in the parliament that in cases where Bank Melli intended to close one of its loss-making branches, my colleagues in the parliament prevented it. Of course, the actions of the esteemed representatives to support the people of their region are right and I have even witnessed many times that they have requested the establishment of new branches in areas deprived of this bank, while due to lack of economic justification, other banks are present. They are not deprived of opening branches in remote districts and cities, and it is the National Bank that provides free banking services to the people in the corners of the country with hundreds of unprofitable branches at the expense of the government.
Mousavi added that the previous governments have a lot of debts to state-owned banks, which were inherited from the government of Mr. Raisi. Just as the Ministry of Economy and the Government settled their debts to export, nation and trade banks last year and repaired and improved the financial statements of those banks, all or part of their debts must be settled, such as the three banks. The above should apply to state-owned banks, in which case the imbalances and financial statements of state-owned banks will be greatly improved. At present, the approved debts of the government to Bank Melli are close to fifty thousand billion Tomans. It is also necessary for the government to pay its share in cash in connection with the increase of Bank Melli capital in order to see an improvement in Bank Melli So far it has been done from the place of re-evaluations.
At the end of welcoming the publication of the financial statements of Bank Melli, the First Deputy Chairman of the Economic Commission of the Majlis added: The government and the parliament should provide possible assistance to the state-owned banks in order to serve the people and the society more than before.