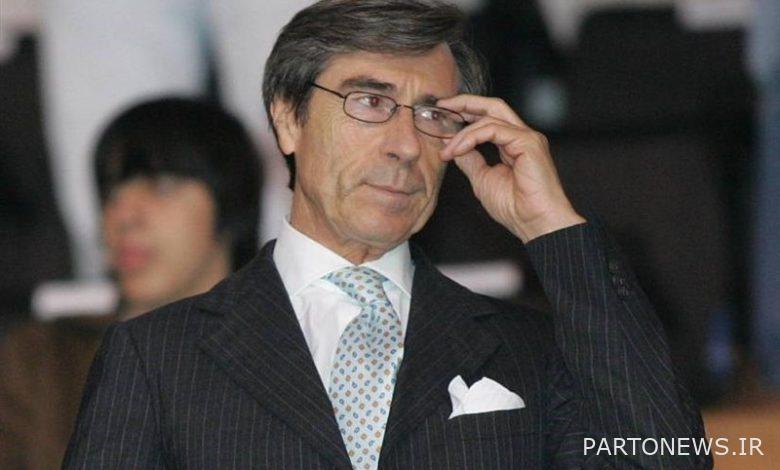 According to Tasnim news agency, yesterday (Thursday) was the official start of the transfer market in Italy, and for this reason, the managers of all clubs gathered at a dinner party in the city of Rimini.
One of the people present in this meeting was Ariedo Braida, the executive director of Kermonze Club; A team that has just been promoted to Serie A. On the sidelines of the meeting, Bryda told an interesting story from his career as Milan's sporting director (1986 to 2013), a memory of how he smuggled a contract with former Sporting Lisbon star Frank Rikard to bring him to the red and black team.
It is said that in order to avoid angering the protesting fans of the Sporting Lisbon team outside the Estadio José Alvalade in Lisbon, Bryda hid the contract he had prepared and arranged for Ricard in his underwear so that no one could prevent him from entering the stadium. 76-year-old Bridei confirmed the incident, which took place in 1988, to Italy's Sky Sports channel: "Yes, it's true." I have done everything you say for Milan! I ran away like a rabbit and the contract arrived in Milan safe and sound. That was also important.
Ricard was one of the three sides of Milan's Dutch fire line triangle, the other two sides of which were Ruud Gullit and Marco Van Basten. These three people played a prominent role in the rise of Milan in the late 80s and early 90s, which led to important honors such as two championships in the Champions League, two championships in Serie A, two championships in the European Super Cup, one championship in the Italian Super Cup, one championship in Italian Super Cup and a championship in the Italian Super Cup for that team. Ricard stayed in Milan until 1993 and returned to Ajax that year.