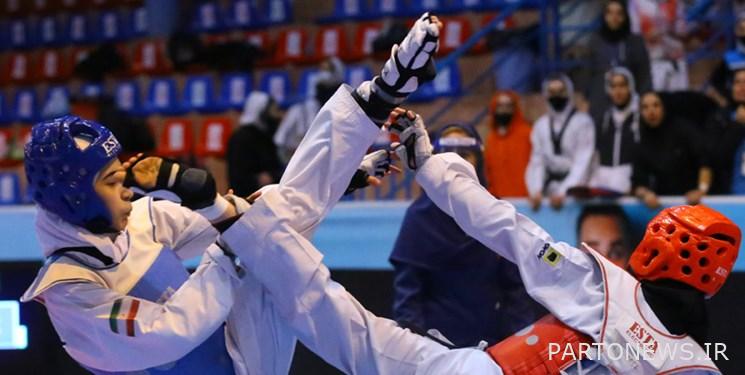 According to Fars news agency, the 26th Baku World Championship (G-14) will be held from 8th to 14th June, hosted by the Republic of Azerbaijan in Baku city.
According to the announcement of the technical staff of the women's national taekwondo team, the national team's selection competition will be held on Sunday, April 27, after the Iftar ceremony. After the end of these competitions and technical meeting, the composition of the national team will be introduced to participate in the world championships.
Saeeda Nasiri, Mobina Nematzadeh, Ghazal Soltani, Negar Esmaili, Tina Madanlo, Nahid Kayani, Mehla Momenzadeh, Narges Mirnorullahi, Kausar Asaseh, Zainab Esmaili, Melika Mirhosseini, Zahra Pourasmail and Anahita Tavakoli are the people who will participate in the selection competitions. .
Mino Madah is the head coach of the women's national team. Mehrooz Sai and Fatemeh Nemati help him as coaches.
end of message/
You can edit this article

Suggest this article for the first page