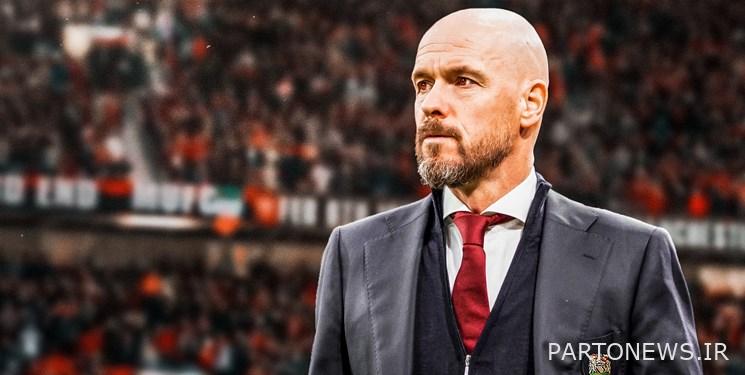 According to Fars news agency, after the failure at the beginning of the season, Eric Tenhaag has now managed to build a strong team from Manchester United and give hope to the numerous fans of this team.
They are now fourth in the English Premier League and can qualify for next season's Champions League. Last night, this team won against Everton in an interesting match to advance to the next stage in the FA Cup and continue its excellent process.
Many football fans, however, believe that Manchester United should buy players in the winter window and strengthen themselves again. At the beginning of the season, they bought stars like Casmiro, Lisandro Martinez and Anthony, who performed very well.
Eric Tenhaag reacted to the possibility of Manchester United buying in the winter and said: Most of the purchases made for Manchester United in the past were players who were at the average level. Mediocrity does not suit Manchester United.
He continued: Manchester United shirt is heavy and does not fit every player. Only players who are responsible and can perform under heavy pressure can play in this team.
Players such as Joao Felix, Frankie De Jong, Alex Diasy, Randall Kolo Moani, Weston McKenney, Marcus Thuram, Dusan Vlahovic, Kim Min-jae and Yusip Uranovic are mentioned as United's options in this window.
The end of the message/T 39
You can edit this article

Suggest this article for the first page