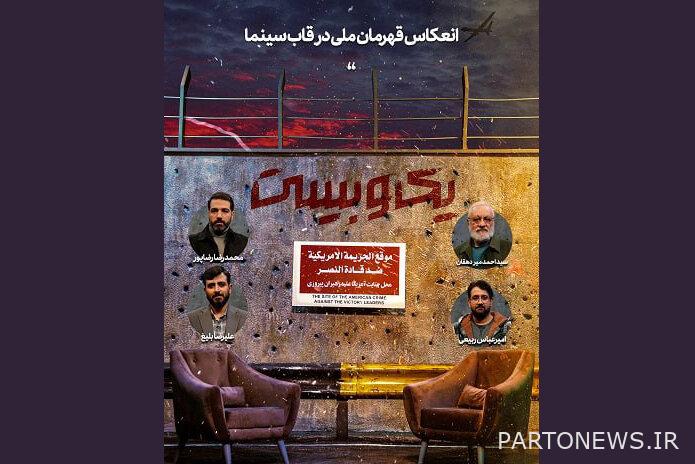 According to the Mehr News Agency, citing the program's public relations, the television program "One and Twenty" is a special program of the Afogh Sima network for the third anniversary of the martyrdom of Sardar Soleimani, which is aired every night.
6 topics form the main focus of the "One and Twenty" program and in each episode, one of these topics is discussed and investigated in a conversation with various figures related to the topic.
Patriotism, diplomacy, events in the region, international relations, social crises, cultural issues, etc. are the main topics of the "One and Twenty" TV show.
The eighth episode of this program, with the theme of "Reflection of the national hero in the cinema frame", will be broadcast tonight, Saturday, December 17th, on the air of Fahq Sima network.
Syed Ahmad MirdehghanAmir Abbas Rabiei, Mohammad Reza Rezapour and Alireza Baligh are the guests of this episode of "One and Twenty" and discuss and exchange opinions about the reflection of national heroes' activities in the frame of the camera and the seventh art.
"One and Twenty" will be aired tonight at 21:00 on the Eghot network, and it will be rebroadcast the next day at 2, 7 and 13:30.