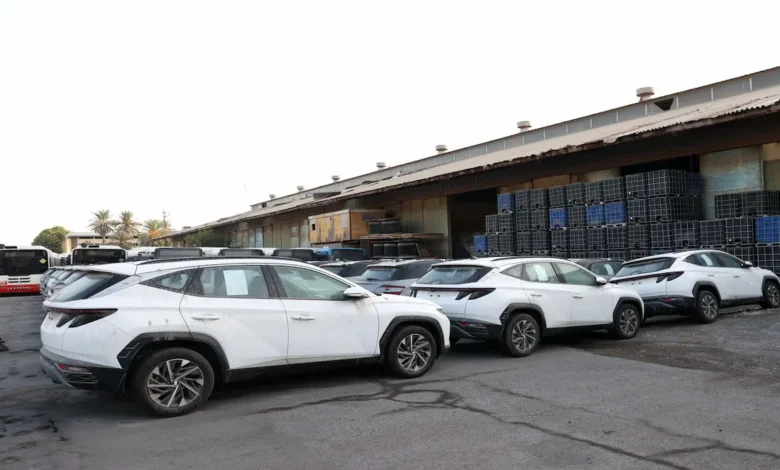 According to Tejarat News, this morning on the sidelines of the 27th National Export Day ceremony held at the summit, Mehdi Zaighmi, head of the Trade Development Organization, told reporters that the delivery of imported cars to people who had registered in the relevant system has begun. And this week will continue.
He continued: Last week, 2,000 cars were released in the system, and another 2,000 cars will be released this week. The main point is that the people who choose the car in the system are reserved and the car is delivered to them after placing the order, which takes some time. After registering in the system and depositing the amount on account, which will be confirmed by SMS, we will send the file to the importing company to start the order registration process; Then, after the final announcement of the price, the companies can send the invitation within one month and receive the total amount and deliver the car to the buyer after one month at the latest.
Dighmi stated: We hope to deliver the cars of the 31 thousand people registered in the system by January, while the import process will continue. In the case of electric cars, their import will start from next month, and the priority is for taxis, after that, buyers can purchase them.
The number of deliveries of imported cars
Regarding the amount of car imports, the head of the Trade Development Organization said: The amount of car imports depends on the conditions of the companies, which have so far applied for nearly 40,000 cars, but we are anticipating 60,000 cars. get more
Dighmi continued: The export currency of dry goods can be used for the import of cars and car parts, as well as the export currency of other products, and it can also be used for the import of mobile phones over 600 dollars.
Referring to the non-oil exports in the first six months of the year, he said: The decrease in the global value of petrochemical and oil products caused us to have a decrease in terms of weight, but in terms of value, despite the very good growth of exports. In the first 6 months of this year, 24 billion and 100 million dollars of exports were registered, which has decreased by about 600 million dollars compared to the same time last year. It was from the mentioned number.
In the end, Zaighami pointed out: In the sixth month, the export situation improved compared to the previous months, and if this trend continues, non-oil exports will increase compared to last year, although regional factors and debates about export duties will affect exports. Is. But we hope that with the reforms that will be made and the use of incentives, we will reach the export record of last year and even have an increase.