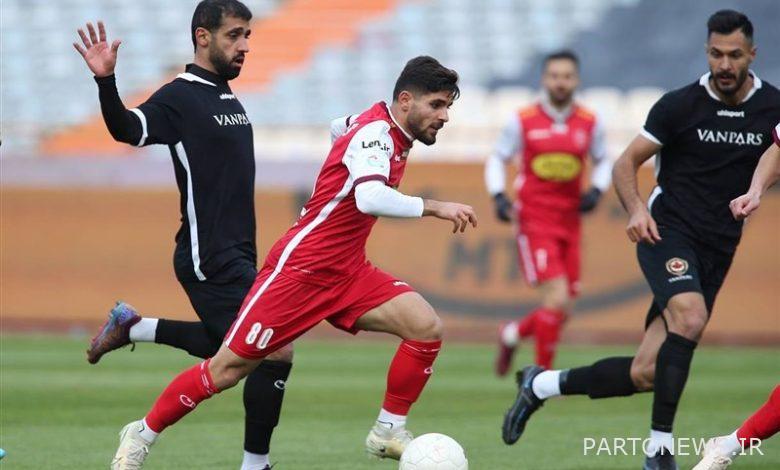 In an interview with the sports reporter of Tasnim news agency, Ali Mirzabigi said about the referee's decision in the match between Persepolis and Van Pars Isfahan football teams in the round of 16 of the knockout cup: the refereeing team did not have a radio system, which is a problem. In the 9th minute, Ali Nemati and the Van Pars player jumped in the air when the Van Pars player charged Nemati and it was a mistake to take a penalty in favor of Van Pars.
He added: In the 13th minute, the ball hit the hand of a Van Pars player who was on the line of the penalty area, but because the hand was normal, it could not be a penalty. The assistant referees got two offsides in the first half, which was correct. In the 46th minute, a Van Pars player tackled Vahid Amiri, but the referee did not make a mistake. The referee should have given the Van Pars player a yellow card.
Our country's football refereeing expert noted: In the 58th minute, at first it was thought that Mohammad Omari had simulated, but the opponent's foot hit him and the penalty announcement was correct. In the 66th minute, Van Pars' second goal was scored while the left midfielder of this team was offside on the first pass. The second goal of Persepolis was correct and there was no problem. In the 68th minute, Ahmad Gohari's move on the Van Pars player was not a mistake because he first hit the ball and then hit him.
In the end, Mirzabigi said: "In overtime, the Van Pars player committed a foul on Hananov and deserved a yellow card." The announcement of a penalty on Alishah was correct. In the pictures, it was clear that the Van Pars goalkeeper was one line ahead and the penalty kick should be repeated.