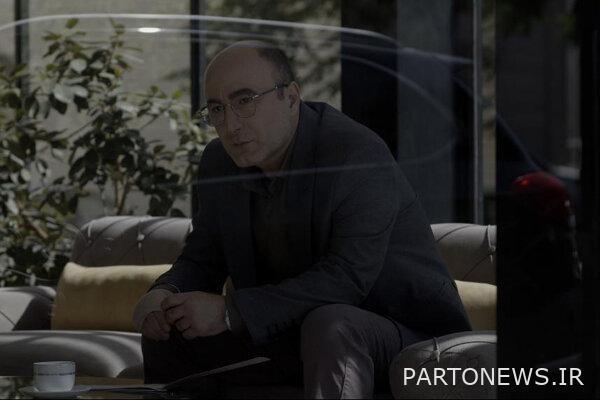 Babak Bahram Beigi's new film, formerly known as "Face to Face", was renamed "At the End of the Day".
Theater News Base: At the request of film producer Mehdi Kouhian, the name of the feature film "Face to Face" was changed to "At the End of the Day".
This film, which is Bahrambeigi's second experience, was shot in Kashan.
Hanieh Tavassoli, Reza Behboodi, Khayyam Vagharkashani, Mahtab Sarouti, Shayesteh Sajjadi, Hesam Rezaian and Shabnam Moghaddami are the actors of "At the End of the Day".
Also, after the publication of a photo of Hanieh Tavassoli and Shabnam Moghaddami, a photo of Reza Behboodi, the lead actor of the film, was published.
The film's synopsis states: The destinies of people, like the streets of a city, sometimes meet and cross at different crossroads, sometimes they run parallel. Sometimes destiny is like a dead end.
Babak Bahrambeigi has previously directed "A Long Day". Mehdi Kouhian has previously produced several independent films, including the documentary "Judge and Death" directed by Hassan Khademi, the film "Paris Tehran" directed by Kaveh Oveisi and the film "Peru" directed by Behzad Nalabandi.
The actors of the film are: Director: Babak Bahram Beigi, Writers: Babak Bahram Beigi, Khosrow Monsefoshkari, Director of Photography: Reza Teymouri, Sound Recordist: Erfan Rezaei, Director of Planning and Actor Selection: Fahimeh Amanzadeh, Makeup Designer: Soodabeh Khosravi, Costume Designer: Shideh Mahmoudzadeh , Screenwriting Consultant: Katayoun Shahabi, Music: Masoud Sakhvatdoost, Sound Designer: Mehrshad Malakouti, First Assistant Director: Mehrdad Hosseinnejad, Second Assistant Director: Elham Khorasani, Production Assistant: Behnam Najafi, Production Assistant: Amir Massoud Homayounofal, Cinematography: Soheil Sim Omid Kiani, Shayan Yadegari, Stage Ensemble: Mohammad Reza Saeedifard, Vahid Sabbaghian, Sound Assistant: Mohammad Reza Salem Hessari, Costume Assistants: Elham Arjomand, Sahar Abolhassani, Makeup Performance: Halimeh Qashqaei, Procurement Group: Ali Asghar Nasrollahzadeh, Amir Abbas : Amineh Masoudi, Amir Hossein Firoozi, Sine Mobil: Iraj Zohrehvand, Production Manager: Khayyam Vagharkashani, Media Consultant: Naghmeh Danesh Ashtiani, Producer: Mehdi Kouhian.