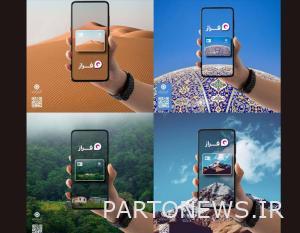 According to the report of Poli-Mali News, citing public relations, out of 4047 images and designs sent in the gift card frame of Iran Zamin Bank, 3 images were selected as the winners of the competition, 5 images were selected as the best images, and finally 10 images and designs were selected by lottery. It was chosen among all the participants.
3 winners of the Iran Land Competition:
First person: Mahsa Jahani- Lahijan
Second place: Seyyed Mohammad Baqer Hashemi Forushani- Isfahan
Third place: Aniseh Mavai – Kermanshah
The top 5 images of the Iranian land competition:
Fourth person: Roya Hafizi- Yazd
Fifth place: Mina Jahani- Lahijan
6th person: Seyed Hossein Mortazavi – Fars
7th person: Reza Heravi – Khorasan
8th person: Reza Mostafavipour – Fars
10 winners of the lottery of the land of Iran Zameen:
First place: Amir Mohebi – Hormozgan
Second runner-up: Mina Farshbaf-Tehran
Third place: Sara Zadkhor- Fars
4th person: Bita Haghi – Tehran
Fifth place: Fateme Hosninia- Gilan
6th person: Morteza Saki – Khuzestan
7th person: Rahimah Hosseini-Khorasan Razavi
8th person: Sajjad Aghdaki- Isfahan
Ninth person: Hadith Rahnama Rad-Lorestan
10th runner-up: Reihaneh Kochzadeh – Khorasan Razavi
The link of the winners' gifts will be sent to them in the coming days.
In the end, we appreciate and thank all those who accompanied us in this competition.