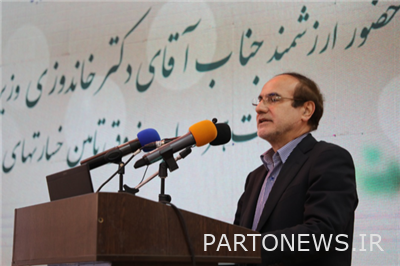 According to the Iran Economist, quoting the General Directorate of Public Relations and International Affairs, Dr. Gholamreza Soleimani, who attended the Fatimid Yalda ceremony in the presence of the Deputy Minister of Banking and Insurance of the Ministry of Economic Affairs and Finance and a group of judicial officials, senior insurance officials and fund officials. "The Personal Injury Fund is committed to the financial inability of insurance companies to fulfill their obligations to insurers, and therefore the parliament and the government should be more sensitive about the issue," he said. These resources take place.
Expressing satisfaction with the process of facilitating the activities of the Personal Injury Insurance Fund, the Director General of Central Insurance emphasized: The correct, fast and intelligent operation of this fund, in addition to ensuring people's rights, increasing confidence in society, employment growth and crime control in the country will be.
Dr. Soleimani mentioned the imposition of unconventional insurance tariffs as a troublesome factor in the industry and called for their elimination.
The Chairman of the Supreme Insurance Council stated that the insurance industry in the days of the Corona virus epidemic, in addition to its legal obligations and duties, was also proud to fulfill its social responsibilities, noting: Outside has played a good role in raising community satisfaction.
He announced the existence of more than 25 million cars in the country and, referring to the issuance of twenty-three million and five hundred thousand third-party insurance policies by the insurance industry, said: The problem-solving institution for the victims and victims of traffic accidents has always been and will be by the side of the insurance industry.
In the end, the Director General of Central Insurance thanked the managers and experts of the Bodily Injury Insurance Fund for their serious determination to resolve the insurance problems and strengthen the psychological security of the citizens.
It is worth mentioning that at the beginning of the ceremony, Majid Behzadpour – Managing Director of the Personal Injuries Fund – explained the latest achievements and presented the annual performance report of the fund and then in the presence of the Speaker of the Tehran The country's insurance officials also unveiled the system of Article 13 of the Third Party Insurance Law.