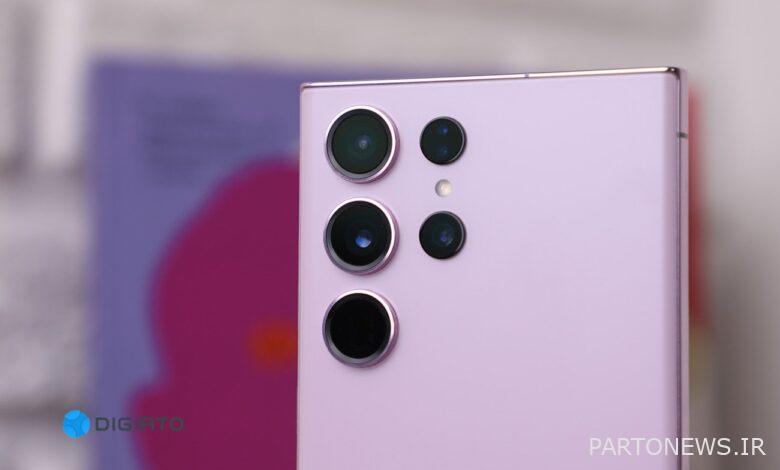 The Samsung Galaxy S24 series will probably be announced a little earlier in January this year. Now a report has surfaced that reveals the full details of the Galaxy S24 Ultra's rear camera. This camera will apparently no longer have 10x optical zoom this year.
to report Gizmochina, a well-informed source in the tech world named Revegnus has recently leaked the full details of the Galaxy S24 Ultra's camera. He says that Samsung's upcoming flagship will feature a camera Original 200 megapixel It uses 1/1.3 inch sensor and 0.6 micrometer pixel size.
Possible specifications of the Galaxy S24 Ultra camera
Plus, you have to wait for a camera 12 megapixel ultra-wide Let's go with the IMX564 sensor, which has a size of 1/2.55 inches and a pixel size of 1.4 micrometers. Also, similar to last year, two telephoto cameras are placed in this device, but there are differences in the details.
The Galaxy S24 Ultra will probably have a 48MP telephoto camera with zoom Optical 5 times and uses a 1/2.25-inch GMU sensor with a pixel size of 0.8 µm. The aperture of this camera will probably be f/3.2.
The second telephoto camera is 10 megapixels with zoom Optical 3 times will be. This camera uses an IMX754+ sensor with a size of 1/3.52 inches and will have 1.12 micrometer pixels.
The source of today's report says that the Galaxy S24 Ultra will still be able to, despite the 5x optical zoom 100x digital zoom to present But more details have not been published in this regard. Considering that Samsung has not yet confirmed any of these data, it is better not to consider them definitive.
This source is knowledgeable about Galaxy S25 Ultra He has also spoken. He claims that this phone will use 4x and 6x optical telephoto lenses and will use the new Vizion sensor instead of laser autofocus. Apparently, the development of the Vizion 44 and Vizion 55 sensors is over, and it is possible that the South Korean giant will use the Vizion 55 with a sensor size of 1/6.4 inches and depth detection at a rate of 60 fps.
Regarding the selfie camera, it has been said that we will probably still see a 12-megapixel camera.