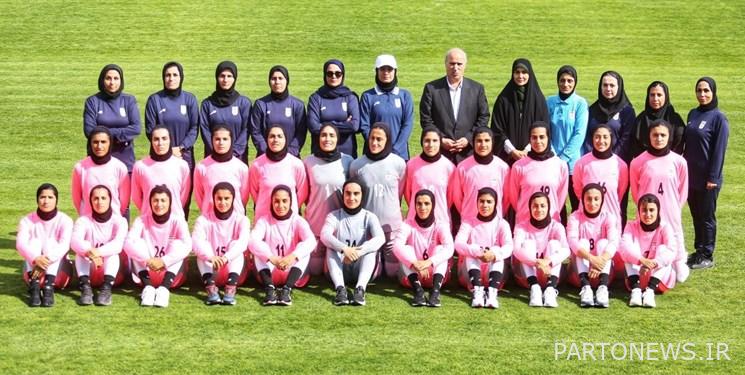 According to the sports reporter of Fars news agency, on the eve of sending the national women's football team to the second stage of the 2024 Paris Olympics, Mehdi Taj, the head of the federation, attended the training of the national women's football team and met and talked with the national team and the technical staff.
Mehdi Taj addressed the national team and said: No doubt you have worked hard to reach this stage and I hope you will be successful. I want you to pursue your training seriously and persevere and have a successful and brilliant performance in various international arenas. Do not hesitate to make any effort to succeed and raise the flag of our country.
In addition, Maryam Azmoun, the head coach, together with Azam Gholami, the manager of the women's national football team, thanked the head of the federation for the support provided by the federation to the team and presented a report to the head of the federation about the conditions of the players.
Maryam Magari, the head of the women's vice president, also attended the national team this morning and closely monitored the national team's training and their conditions.
In this meeting, Maryam Magari, Mohammad Hossein Hamisi and Daoud Parhishkari were present.
end of message/
You can edit this article

Suggest this article for the first page