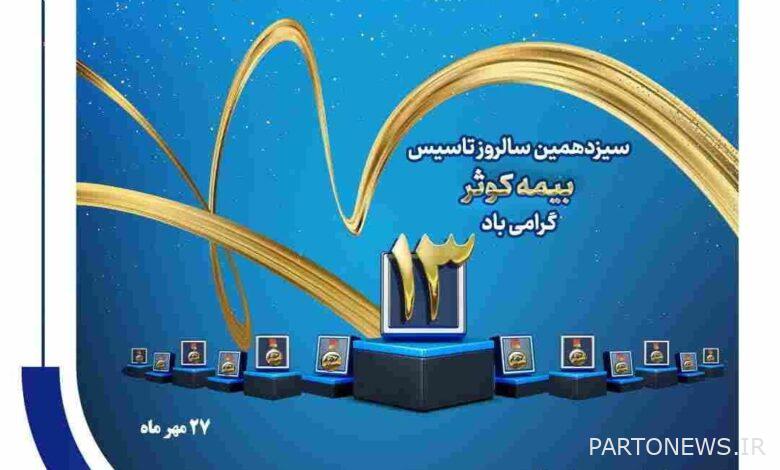 According to the financial news report, Aghadadi, the CEO of Kausar Insurance, congratulated the establishment anniversary of the company on October 27 and appreciated the determination of human capital in continuing to serve and honor customers.
In the name of God of light and fruit; At the beginning of another autumn and Mehri, we celebrate spring and new year from the efforts and hard work of Kausar Insurance colleagues, whose roots have come to life and are based on the satisfaction of the beneficiaries of Kausar Insurance. We are proud and happy that we are Kaushar and we always play a role in upliftment and prosperity of Iran and serving our fellow countrymen by trusting in God and calling on pure imams and under the shadow of the valuable name of Kaushar.
Another proud year has passed with the companionship and empathy of our hard working colleagues and sales network in the Kausar Insurance family and a page has been turned from the book of honors of Kausar Insurance.
I am proud, as a small member of this large and coherent group, to congratulate all those who have played a role in the growth and pride of Kosar on this day.
In these years, the dear ones faced various hardships in order for Nahal Kowsar to grow and now, on the horizon of progress, achievements are being achieved that we are witnessing in the 13th year of Khair Kathir's establishment. Now, while appreciating your honest and sincere efforts, I ask the Almighty God to move in the direction of honor and pride as much as possible for the great family of Kausar Insurance.