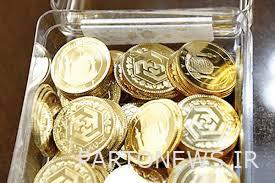 According to the monetary financial news, according to the announcement of the Jewelry Union, the price of gold will be sold today, Wednesday, May 27, 1401, each gram of 18-carat gold at the price of one million 287 thousand 300 Tomans, and also each gram of 24-carat gold at one million 717 thousand 600 Tomans. Receipt.
The price of the old design coin is 12 million 650 thousand Tomans, the price of the new design coin is 13 million and 50 thousand Tomans, the half coin is 7 million 200 thousand Tomans, the quarter coin is 4 million and 200 thousand Tomans and the gram coin is 2 million and 600 thousand Tomans.
Gold also sells for $ 1,899.35 an ounce in world markets today.