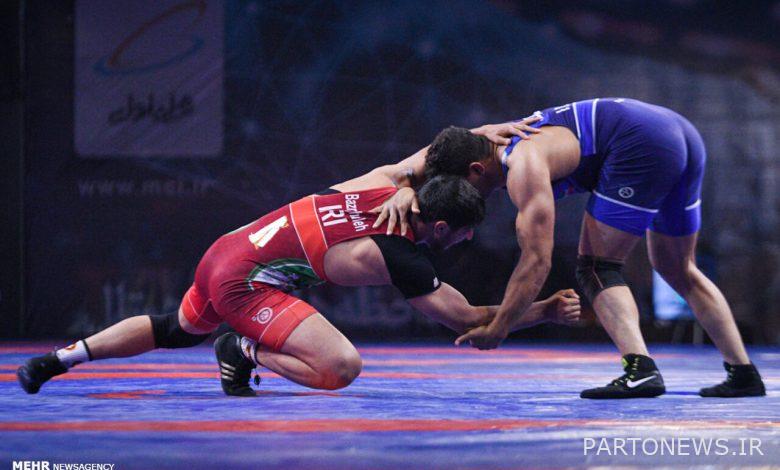 According to the Mehr reporter, Ahmad Bazri was one of the young freestyle wrestlers of the Iranian delegation to the Turkish Yashardoglu Cup, who won the gold medal in the 92 kg weight category. He, who considers the ceiling of his aspirations to win an Olympic gold medal, is not currently in the current camp of the national freestyle wrestling team due to injury and with the coordination of the technical staff, to be added to the national team from the next camp.
Ahmadi Bazri, as one of the freestyle wrestlers claiming Mazani of the national team, said in a TV interview about his participation in the Yashardoglu Cup tournament: "These competitions were considered as a tournament with a world ranking and naturally had a high level." Most of the world and Olympic champions were also present, and I was able to win a gold medal in the 92 kg weight category.
He emphasized that Yashardoglu Cup is part of the ranking system of the World Union and the points obtained in this tournament will be in his favor: "These points are useful for me in a situation where I can be successful in qualifying matches and join the national team." I find out, because in these cases, any wrestler who scores higher in the rankings will be in a better group in the world championships and will be more likely to reach the final.
The claimant of 92 kg freestyle wrestling regarding his weight change also added: Due to the weightlifting law on the morning of the competition, I do not intend to return to the weight of 86 kg. In this regard, I also talked to Pejman Dorostkar, the head coach of the national team. At the same time, due to a minor injury in the Yashardoglu Cup, I have to follow up on my medical treatment, and for this reason, I will be added to the group of children from the next camp.
The runner-up in the 92 kg weight category of the national championship, who had previously wrestled with Hassan Yazdani in the 86 kg weight category, stated: The match against Hassan Yazdani brought me a lot. Fighting this great hero boosts our self-confidence and we learn a lot from him. Also, the match against Kamran Ghasempour is very constructive for the national team runner-up, because having a good opponent creates more motivation. Of course, I must first be in the first throne cup so that I can wrestle with Kamran Ghasempour in the final stage of the national team selection.
In conclusion, Bazri said: "Certainly, the more and closer the competition in the 92 kg weight class, the better it will be for the whole wrestling of our country, and the one who will have the national team runner-up will definitely be on the world platform." I hope that everyone who deserves to wear the national team runner-up will achieve it.