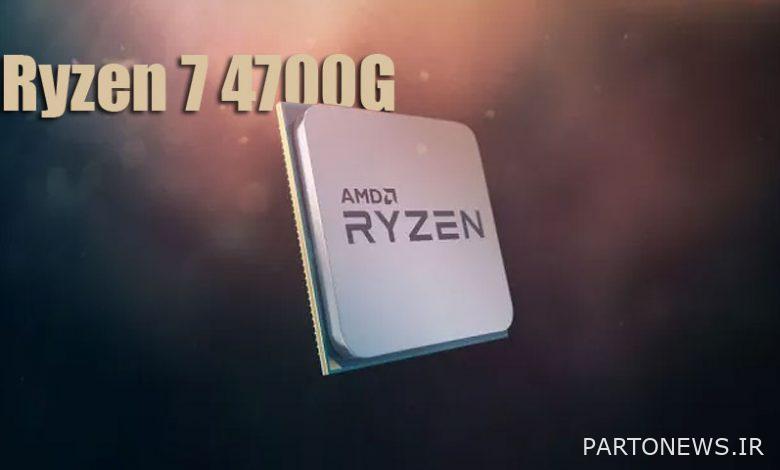 According to recent rumors, as well as a new image, it seems that AMD is planning to unveil a new chip of the Renoir series desktop processor called the "Ryzen 7 4700G" soon.
We have heard a lot about the 4700G recently and there is a lot of evidence that AMD is producing such a model. Recently, news about this new desktop chip was provided by the Videocardz website, which includes an image of it. According to this source, the image is related to the final sample of this product and we will see it enter the market soon.
According to previous speculations, the Ryzen 7 4700G will be equipped with 8 processing cores and 16 threads, which is a big improvement over the four cores in the Ryzen 5 3400G from the Raizen 3000 series. The base clock of this chip is expected to be 3.6 GHz and in addition, it will use an integrated graphics processor unit of Radeon Vega type with 8 computing units (CU) and frequency of 2100 MHz.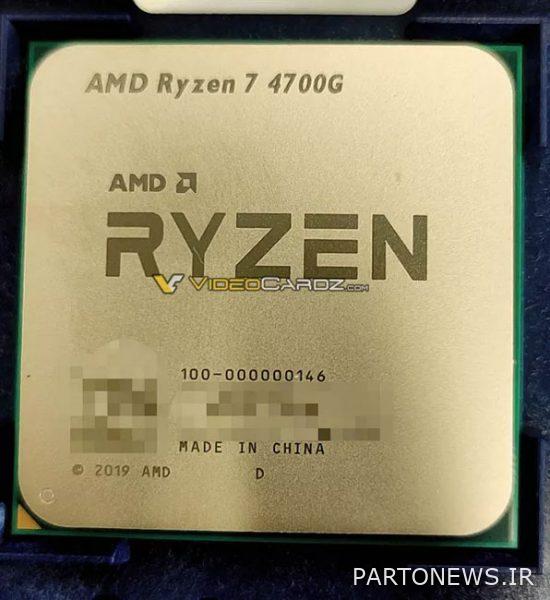 In the past week alone, more than three different sources have provided information on the Ryzen 7 4700G, and the image released today has exactly the same serial number (100-000000146) that the Igor's Lab website mentioned earlier. did. With this in mind, it seems that the news of the design and production of the 7 4700G advisor is final, and we should see its official introduction soon.
Finally, it should be noted that several 8-core Renoir series chips are being tested and prepared, one of which will have a weaker frequency of 3 GHz and a graphics unit with a frequency of 1750 MHz. Therefore, it is likely that AMD will introduce and market several different models of its 8-core desktop processors at the same time, which has already been mentioned by Igor's Lab.