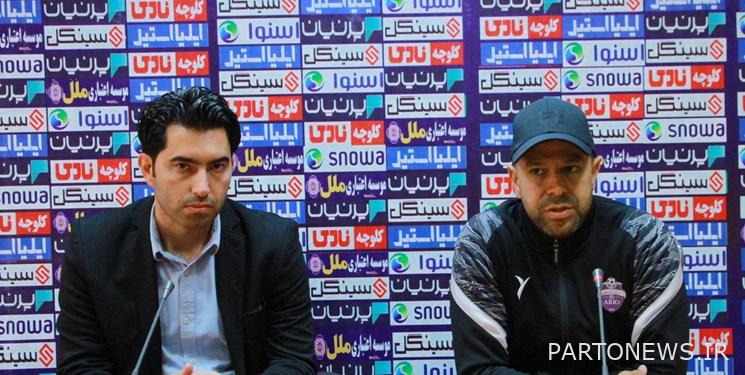 According to the sports reporter of Fars news agency, Mohammad Senjari said about the meeting with Aluminum Arak in the elimination cup: We were able to advance to the second division league from the third division league last season with the help of our CEO Ezzati, and our goal is to reach the second division league this season as well. Let's climb first. The elimination cup is not our main plan, but most of our goal is on the league, but we do not ignore the elimination cup. For us, every official game is a three-point game. In the game with Aluminum Arak, we at least want to present a soccer game suitable for Islamshahr and spectators and show what we have done on the field.
He said about whether you have an idea of ​​surprise or not: If we say that we don't think about this issue, we are lying. We have good young people and we have experienced players who have played at this level and higher levels. It is a good showcase for our youth and we are trying to go higher. Maybe it is too early for us to want to win the championship, but our goal is to climb from this stage.
Regarding his acquaintance with Arak Aluminum team, Sangeri said: "The opponent is a very good team. They have three foreign players, Zapata is one of them, who is one of the good foreign players in our league. His salary is half the salary of our players." Aluminum is a uniform team. Aluminum has also been in the Premier League for several years, but we have obtained acceptable results and we have a very difficult game. It will be a good experience for our team. Beautiful football is important.
Regarding his delay to attend the press conference, he said: We left Islamshahr an hour and a half earlier, but there was heavy traffic in Tehran today, and I apologize to the media for being late.
The head coach of Ario Islamshahr team said at the end: I thank Mr. Ezati, the CEO of our club, who single-handedly worked hard for Islamshahr football, and we are a city that has the potential to play at higher levels by finding a good sponsor. First of all, we want to advance to League 1 and present good football in the knockout cup.
end of message/
You can edit this article

Suggest this article for the first page