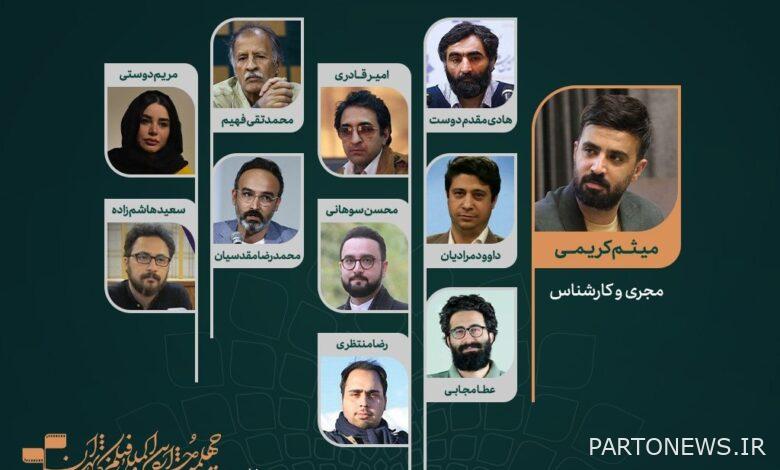 According to the report of Aria Heritage, quoted by the news headquarters of the 40th Tehran International Short Film Festival, the short fiction films present in the Iranian Cinema Competition section of the 40th Tehran International Short Film Festival will be reviewed with the presence of prominent critics and cinematographers.
These sessions, which will be held every day of the festival and after the screening of the second and third boxes in the main hall of the festival house, will be hosted by Maysam Karimi and hosted by film personalities, journalists and critics such as Hadi Moghadamdoost, Amir Qadri, Mohammad Taghi Fahim, Maryam Dosti, Dawood Moradian, Saeed Hashemzadeh, Ata Mojabi, Mohammad Reza Magdasian, Mohsen Sohani and Reza Montazeri.
These review meetings are held every day from 18:30 to 19:30 and 20:00 to 21:30 at the Mellat Cinema Campus, hosting the owners of the works, film crews and the interested public and participants in the 40th Tehran Short Film Festival. Tickets for the works present in the festival in iTicket system to the address www.iticket.ir Provided.
The 40th Tehran International Short Film Festival under the direction of Mehdi Azarpandar will be held from October 27 to November 2, 1402.
end of message/