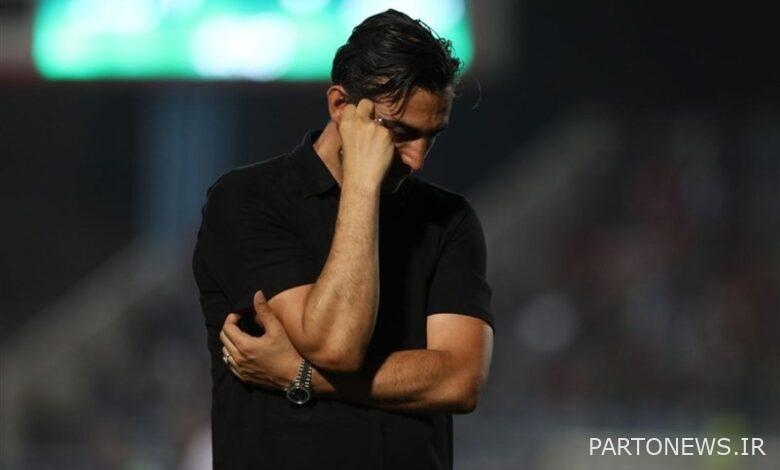 According to the sports reporter of Tasnim news agency, the textile and aluminum football teams met at Shahid Watani Stadium from 18:00 this evening (Tuesday) in the framework of the sixth week of the Premier League matches. You can read the details of this meeting below:
* Hassan Kamranifar, the former Secretary General of the Football Federation, who was banned for some time by the decision of the ethics committee, returned to the football field today after a long time after his ban was canceled by the appeals committee, and attended the match refereeing at the Shahid Watani Stadium in Qaimshahr.
* Some sports photographers from Mazandaran refused to come to Watani Stadium in the match against Aluminum to take pictures of their city's team in the Premier League in a protest movement in response to not being issued their cards for Nasaji's match with Al Hilal of Saudi Arabia in the Asian Champions League. The Football Federation did not issue photography cards to some Mazandarani photographers in that match.
* Ehsan Qahari scored a goal for Aluminum Arak in the third minute, but he refused to rejoice after the goal. Qahari is a product of Nasaji Academy and played for Nasaji in the Premier League last season.
* Due to the poor results of Nasaji in the past weeks, this meeting was not well received and only the platforms in front of the stand were filled and there were many empty seats in other platforms.
* Many fans in the stadium cheered Alireza Haghighi and Mohammad Abbaszadeh and chanted slogans against the textile technical staff. In the 70th minute of the match, the slogan "Hyakan and Rahakan" against Seyed Mehdi Rahmati was heard from the fans present in the stadium. Also, Nasaji's fans protested against the results and performance of Rahmati's students with the slogan "The fan is so embarrassed."