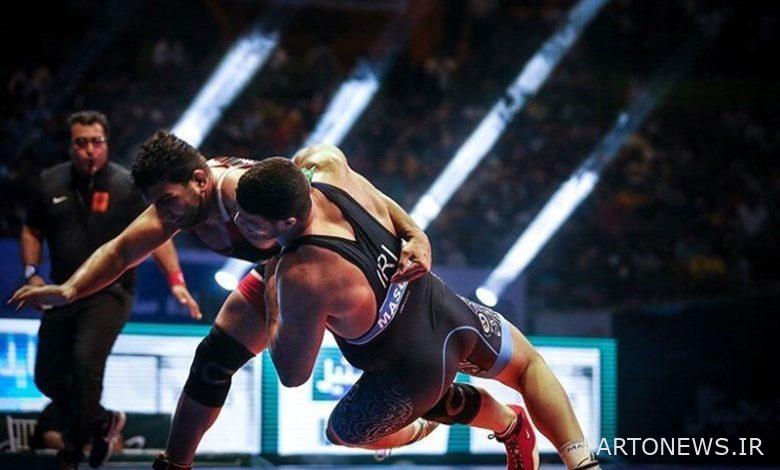 According to Mehr reporter, while the first World League ranked tournament in 2023 will be held in Zagreb, Croatia from 12th to 16th of Bahman, and our country's selected freestylers and freestylers will compete in these competitions, the second ranked tournament is also in the plans of the team's technical staff. National wrestling is free.
According to the calendar of the World Union, the second international ranked wrestling arena will be held in Egypt from March 4 to 7. The said matches will be reserved for wrestlers who have less experience in international arenas and should be tested by the technical staff of the national freestyle wrestling team.
In this way, apart from Reza Atari, Yunus Emami, Ali Sawadkohi, Hassan Yazdani, Amir Ali Azarpira and Amir Hossein Zare, who will soon compete in the first ranking tournament in Croatia, other freelancers such as Alireza Sarlak in 57 kg, Yasin Rezaei in 61 kg, Peyman Biabani in 65 kg, Morteza Qiyazi in 70 kg, Hossein Abu Zari in 74 kg, Amir Hossein Kavousi in 79 kg, Alireza Karimi in 86 kg, Arshak Mohebi in 92 kg, Mojtabi Gilij in 97 kg and Amirreza Masoumi in 125 kg are among the contenders. There are those who may be on the list of sending to the second ranked wrestling tournament.
Of course, the technical staff of the national freestyle wrestling team has not yet announced the people to be sent to these competitions, but it seems that due to the selection cycle of the national team for the Asian Championship, the less experienced freestyle wrestlers in the international fields will go to the 2023 ranked competition in Egypt.