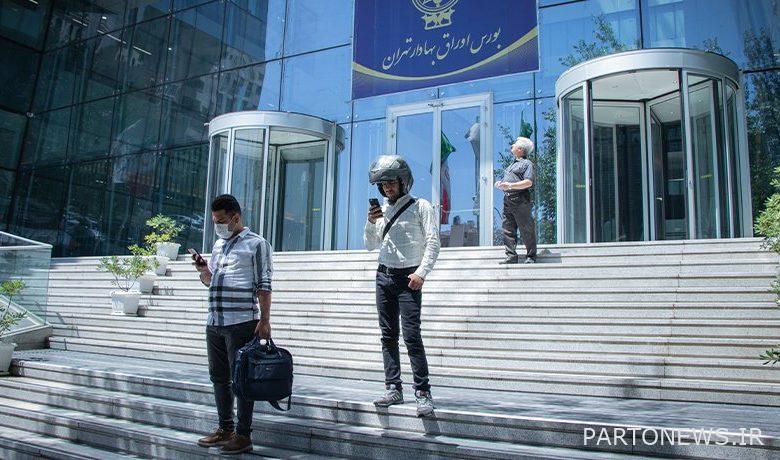 According to Trade News Exchange Tehran ended on the first day of the summer of 1401 Kamragh and the paintings became light red. Considering what is happening in the stock exchange circles, it seems that the shareholders are not optimistic about the situation that the Tehran Stock Exchange experienced at the beginning of July.
The Tehran Stock Exchange closed today, Wednesday, July 22, 1401, with a drop of 6,000 units. The total index experienced a decrease of 0.4 percent and was in the range of one million and 533 thousand units. The weighted index also fell by 1,162 units and ended its work in the range of 422,000 units in the last week of June 1401.
The value of stock exchange and over-the-counter transactions also decreased significantly to 3,820 billion tomans, which is a disappointing figure compared to the previous days.
Stock Market Outlook
The capital market is currently affected by components that probably no other stock exchange in the world is facing. From power outages to the risk of continuing or escalating sanctions, all have shaped the current market situation.
Many analysts believe that these risks will affect the stock market even more as summer begins. Because of the oppressive heat of the weather, electricity consumption will naturally increase and possibly widespread blackouts will affect the industry. This happened again during the summer of 1400 and had a devastating effect on capital market trends. It is now expected that if the blackouts continue, we will see the stock market affected again.
On the other hand, the risk of sanctions and the stalemate in the negotiations on the revival of Barjam also threatens the market. This has caused many stocks in the stock market, including banking, insurance and export-oriented industries to be in crisis. The course of political and diplomatic developments between Iran and Western countries is such that experts consider the possibility of reviving Borjam very low. That's why the risk of sanctions is said to be greater in the summer Exchange And will affect the trading process.
What do optimists say?
But some market participants believe that given the exchange rate trend, there is a possibility of changing the stock market trading pattern. On the other hand, this group of capital market participants see inflation as another stimulus Exchange Tehran knows. This group of shareholders believes that many of the shares that are currently loss-making are of high value, but there are hidden categories that have hindered their growth.
In general, these capital market participants believe that the regulator and the government should stop interfering in the stock market process. Interference that has derailed the market and has left shareholders confused and worried. Most capital market experts also believe that the government is indexing by stimulating certain laws as well as strengthening the sectors that influence the market.