Laptop
Science and Technology
The supply of Lenovo Y9000K and Y9000X laptops – 12900HX and RTX 3080 Ti at a price of more than 4 thousand dollars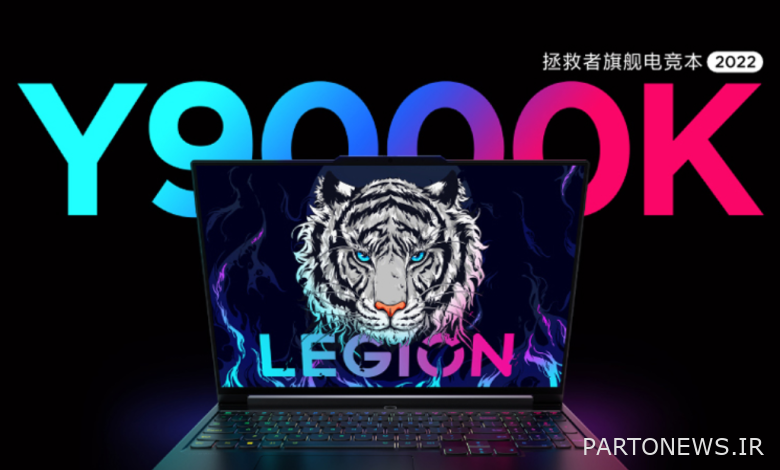 Lenovo Y9000K and Y9000X high-end laptops were released with 12th generation Alder Lake mobile processors and Nvidia RTX 30 notebook graphics.
It was already known that Lenovo is working on the Legion Y9000K professional notebook with the best possible components, but the company has also unveiled the Legion Y9000X model.
The Y9000K flagship laptop is equipped with a (up to) Core i9 12900HX processor with 16 cores, NVIDIA GeForce RTX 3080 Ti graphics with 16 GB of video memory, 32 GB of DDR5 memory and 1 TB of storage space. The top configuration is priced at 26,999 yuan or $4,000, but with the current discount it will cost $3,700 for those who pre-order it.
The second configuration is with a Core i7 12800HX processor with 16 cores, GeForce RTX 3070 Ti graphics with 8 GB of video memory, 32 GB of DDR5 memory and 1 TB of SSD, which is priced 19999 yuan or 3000 dollars and it is sold with a discount of 2700 dollars.
Launch of Lenovo Y9000K and Y9000X laptops
The RTX 3080 Ti in the Legion Y9000K uses a maximum power of 175 watts, while the RTX 3070 Ti is set to 150 watts. Regarding the processor in Performance mode, we will see a power of 120 watts, while the graphics consumes 174 watts of energy, while the Efficiency mode reduces the power of the central processor to 55 watts and the graphics to 148 watts. Apparently, in the first mode, the processor has a maximum temperature of 87 degrees Celsius and the graphics 70 degrees Celsius, while in the second mode, these numbers are reduced to 81 and 79 degrees.
The Legion Y9000K has a 16-inch screen with a resolution of 2560 x 1600 pixels, a refresh rate of 165 Hz, a brightness of 500 nits, and a contrast ratio of 1200:1. Its dimensions will be 358.1 x 263.5 x 19.4 mm and it will weigh 2.33 kg. There are also two Thunderbolt 4 ports, one HDMI, one network port and one USB Type C with 135W charging capability. This system uses steam chamber cooling with two Ultra 4.0 fans.
Let's move on to the Legion Y9000X, which will be offered in two configurations. First, the Core i7 12700H, RTX 3070 graphics with 8 GB of memory, 24 GB of DDR5 memory and 512 GB of storage, which is priced at $1,800, but is sold at a discount of $1,650. The second configuration actually only drops the memory to 16GB of DDR5 and will cost $1,550 (discounted). Of course, a weaker model with Core i5 and RTX 3050 Ti is also expected to be released, which has a price of 1250 dollars.
Points: 5.0 out of 5 (1 vote)
wait a little…