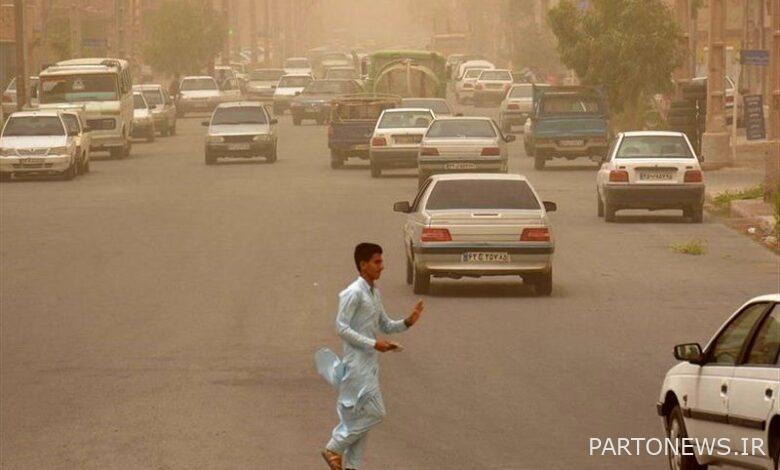 The Meteorological Organization warned against the occurrence of dust and sand storms in the susceptible areas of three provinces and recommended the necessity of refraining the elderly and those suffering from respiratory and heart diseases from unnecessary travel.
According to Moj news agency, organization Meteorology By issuing an orange warning, referring to the increase in the pressure gradient of the earth's surface, strong winds are expected from Monday to Tuesday (13th and 14th of Shahrivar) in the north of Sistan and Baluchistan, the east of South Khorasan and the southeast of Razavi Khorasan.
In these weather conditions, the occurrence of dust and sand storms in prone areas, reduction of visibility and air quality, disruption of the transport fleet, damage to urban and suburban equipment, including the fall of banners, advertising boards, scaffolding, electricity towers and temporary structures, fall Objects from heights and the possibility of breaking saplings and old trees are not far from expected.
In these weather conditions, avoid unnecessary trips for the elderly and respiratory and heart patients, prepare emergency equipment, especially health centers, avoid desert trekking, be careful in road traffic, ensure the strength of temporary structures, be careful in construction activities, avoid crossing and Reviewing and refraining from parking cars on the side of half-finished buildings and old trees and limiting agricultural activities are recommended.