car
Economical
The time of notification of car importation has been determined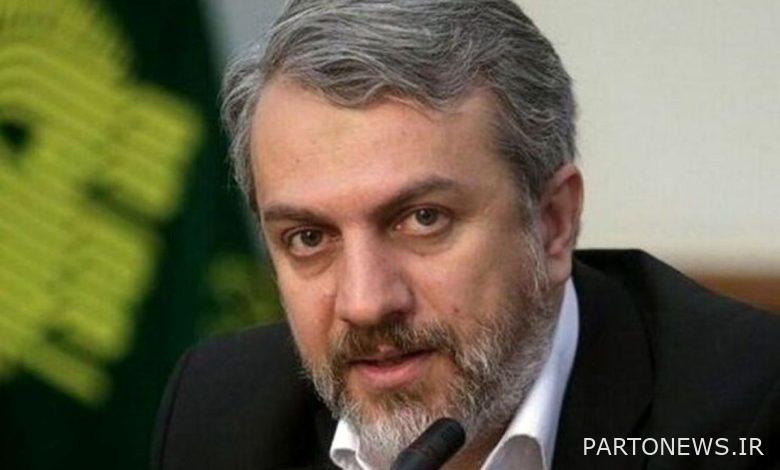 According to the online economy report, quoted by Isna, in the days when the rumor of the impeachment of the Minister of Industry, Mines and Trade is still on the table, Fatemi Amin invited the representatives of North Khorasan province in the Islamic Council to start the executive operations of 2 industrial factories and attend several cities of Khorasan. Shamli left for this province, but before that, he visited some units of Industrial Town No. 2 and Asak two-wheeler complex during an hour-long visit to Qochan city.
Seyyed Reza Fatemi Amin, on the sidelines of his visit to the Asak bicycle manufacturing complex, told reporters: After visiting Industrial Town No. 2, we realized that the most important problem there is the supply of electricity substations, that the project of setting up the said electricity substation has been started since last year, but part of the resources must be provide it, which we will certainly follow up so that it can be provided as soon as possible and activated sooner.
He added: When the electricity substation and other infrastructures are activated, it can be expected that investors will be more likely to invest in this complex.
The Minister of Industry, Mines and Trade, referring to the condition of the Asak Gochan bicycle factory, said: "The condition of this factory is unfortunate." A group with this amount of investment can create employment for at least 100 people in the first step and in the best case it can operate with 500 people.
He stated that some basic problems such as tax problems and bank debt of the Asak two-wheeler complex should be followed up at the provincial facilitation headquarters so that we will provide sources in the budget law or the working capital ministry as soon as possible.
Fatemi Amin emphasized that the product of this industrial unit has a suitable sales market, and stated: The main problem of this unit is the lack of working capital, and to solve it, the legal status of the company must be determined first.
Referring to the proposal to launch Tehran-Eshghabad commercial center, he also stated: This center is similar to business companies and is not just a government unit, and it is capable of providing Iranian business services such as legal advice and marketing.
The Minister of Industry, Mining, and Trade added: With the establishment of this center, the necessary conditions for Iranian companies to operate will be provided, and considering that the city of Qochan is close to Ashgabat, the capital of Turkmenistan, it can take advantage of this issue.
He did not answer a question about the separation of the Ministry of Industry, Mines and Trade and the separation of the commercial sector from this ministry, and in response to the instructions for importing cars, he said: "The discussion was not supposed to be about cars, but the regulations for importing cars are on the agenda and will be announced soon." became.
Source:
ISNA