cultural and artistic
radio and TV
The untold stories of the life of "Hajj Qassem Soleimani" as narrated by his fellow soldiers – Mehr news agency Iran and world's news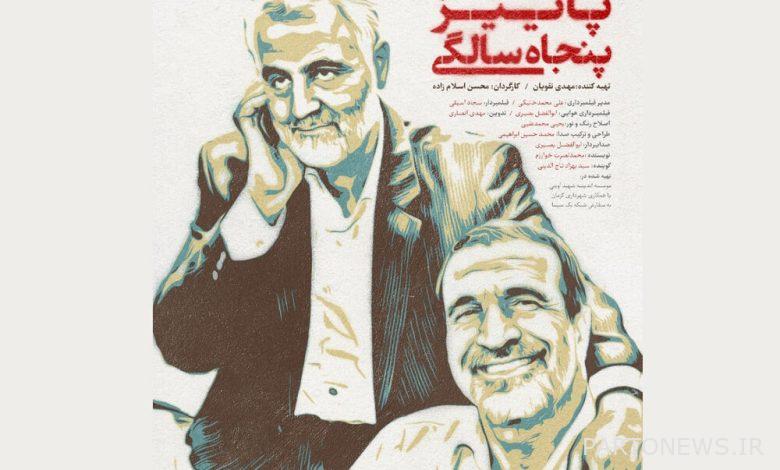 According to the Mehr news agency, citing the public relations of the institute, the documentary "Fifty Years" directed by Mohsen Islamzadeh narrates untold stories of the life of the martyr Hajj Qassem Soleimani from the words of his comrade-in-arms, Sardar Mohammad Jamali, and looks at the time of Haj Qasim's presence in the southeastern region of the country; The period when Sardar Soleimani, in addition to being the commander of the Tharullah Corps, was also in command at the Quds camp, and it was one of the most important periods of his activity.
According to the announcement of the festival headquarters, "Autumn of fifty years" will be screened on Monday, December 21, from 6:00 p.m. in Hall No. 1 of Mellet Cinema Campus and on Thursday, December 24, from 2:00 p.m. in Hall No. 6 of Mellet Cinema Campus, with the presence of the director and documentary crew. comes out
This 70-minute documentary is produced by Shahid Avini's Andisheh Art Cultural Institute and Yak Sima channel, which will be shown for the first time at the 16th "Truth Cinema" documentary festival in the "Shahid Avini Award" and "National Feature Competition" sections.