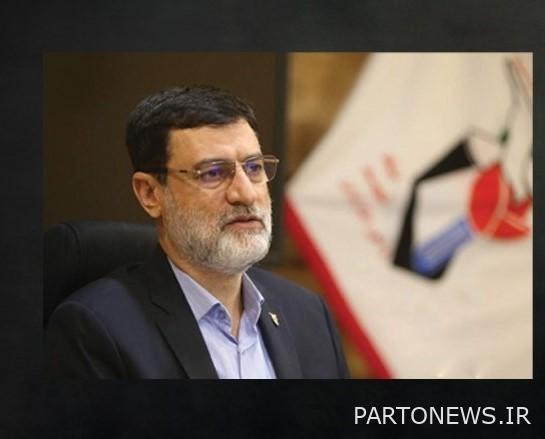 According to the financial news report, quoted by the public relations of Refah Kargaran Bank, Amir Hossein Ghazizadeh Hashemi, the vice president and head of the Martyrs and Veterans Foundation, presented a plaque of gratitude to Ismail Laleghani for his good cooperation and effective participation. Refah Bank Appreciated and thanked for launching this network.
Ghazizadeh Hashemi has emphasized in a part of this thank you note that the establishment of this network will have valuable results and consequences in line with the maximum use of the sacrificers' capacities in economic development.
In another part of this thanksgiving tablet, the glory and majesty of the holy system of the Islamic Republic is described as the legacy of the freedom and sacrifices of the great martyrs and martyrs. We are in different social and economic fields.
Ghazizadeh Hashemi also presented a plaque of appreciation to Sahmdini, Deputy CEO of Refah Kargaran Bank in human capital affairs, and appreciated his cooperation in setting up the national banking and money market network of volunteers.
It is worth mentioning that Seyyed Mohammad Sadiq Hashemi, the Cultural Vice President of the Martyrs and Sacrifices Foundation, also presented a plaque of gratitude to Ismail Laleghani for the efforts of the CEO of Refah Kargaran Bank in honoring and providing honest service to the distinguished veterans in the first round of the jungle walk on the occasion of World Tourism Day and Holy Defense Week. In this year, he appreciated and thanked.